easyJet customers can now get free pet sitters when booking flights
16 January 2018, 10:48 | Updated: 16 January 2018, 11:41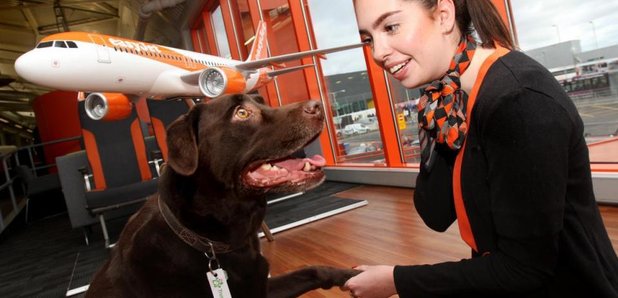 In a bid to 'make travel possible for even more people', easyJet has teamed up with pet sitting business TrustedHousesitters to make it easier for pet owners to go on holiday.
easyJet's new service (which is surprisingly not called easyPet), due to launch in early 2018, will enable customers to choose free house sitting for their pet when booking a flight online, using verified members of the TrustedHousesitters website.
The service will help both pet owners and animal lovers alike, as if you are looking to spend time with a furry friend, you can also use the service to find free accommodation across Europe, in exchange for looking after the pets inside properties.
A survey recently revealed that 58% of pet owners would travel more often if they could access better pet care. Not one to miss a trick, easyJet have found an excellent gap in the market.
"EasyJet is committed to making travel as easy as possible for our customers – this new partnership with TrustedHousesitters is the latest step we've taken to deliver on that promise," Andrew Middleton, ancillary revenue director for easyJet, told The Independent.
"By helping holidaymakers find trusted people to look after their pets and homes or by helping them to find free accommodation in return for house-sitting, we will make travel possible for even more people."
TrustedHousesitters managing director Tim Lyons said: "There are millions of pet owners in desirable locations all over the world without adequate pet care; we can now enable them to travel more often with peace of mind, boosting tourism while giving people more authentic travel experiences. This helps make travel easier and more affordable all round.
"Our speciality is connecting people with authentic and amazing places to stay that include the company of an adorable pet. EasyJet's speciality is getting people there – I think we will make a great team."