Tonight's EuroMillions Lottery jackpot is HUGE
20 February 2018, 09:48 | Updated: 20 February 2018, 09:51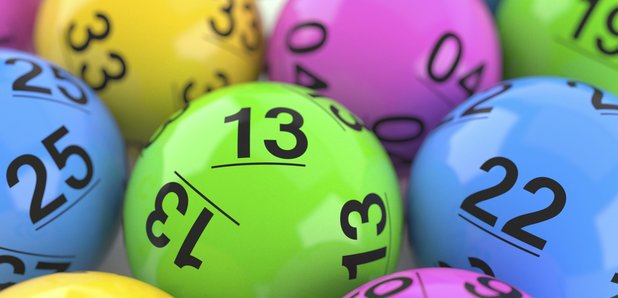 You may want to grab yourself a lottery ticket at some point today.
Tonight's EuroMillions jackpot is an estimated £141,000,000. Not only that, but it could make a single ticket-holder the UK's third largest ever winner.
You will have until 7.30pm today (Tuesday, February 20) to buy a ticket.
You will have match the five main numbers and two Lucky Stars to win the top prize, and could then be instantly rushed to 793rd in the Sunday Times Rich List!
The biggest ever lottery win in the UK (and Europe), was when Colin and Chris Weir from North Ayrshire took home over £161m in 2011.
Andy Carter, the National Lottery's senior winners' adviser, said: "With a £141 million win, you could live the life normally reserved for the rich and famous, including rock stars.
"It would afford anyone the kind of lifestyle that most can only dream of. EuroMillions players help raise around £30 million for National Lottery Good Causes each and every week.
"This supports projects big and small across the country, including funding everything from local community projects to some of Team GB's athletes competing at the Winter Olympics in PyeongChang."
We're not quite sure what we'd do with £141m, but we're now going to spend all day daydreaming about it.