The nation's favourite sandwich filling is...
17 May 2018, 14:22 | Updated: 12 June 2018, 16:30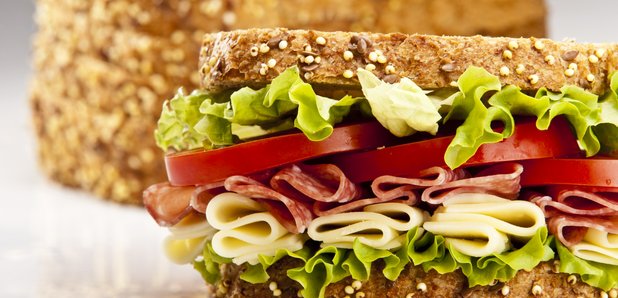 The humble sandwich is a staple of the British diet.
Need a snack? Grab a sandwich. Fancy a simple dinner? Sandwich. Desert? Does a jam sandwich count?
Despite all the snazzy options available to buy nowadays, us Brits apparently prefer our sandwiches nice and simple.
Warburtons asked 2,000 Brits about their favourite sandwiches, and found that over half of them picked just cheese as their preferred filling.
It was followed closely by ham and cheese, ham salad and sausage.
Britain's Top 5 sandwiches:
Cheese
Ham and cheese
Ham salad
Sausage
Cheese and onion
Egg mayonnaise
Where's bacon??
Warburtons also asked what people's 'special occasion' sandwich was.
Christmas dinner sandwiches finished on top, followed by smoked salmon and cream cheese, chicken and stuffing, prawn mayo and chicken mayo.
The survey also revealed that Brits eat an average of four sandwiches a week, with 82% naming it as their favourite lunchtime pick.