Why do we hardly ever get fivers from cash machines?
23 May 2018, 17:01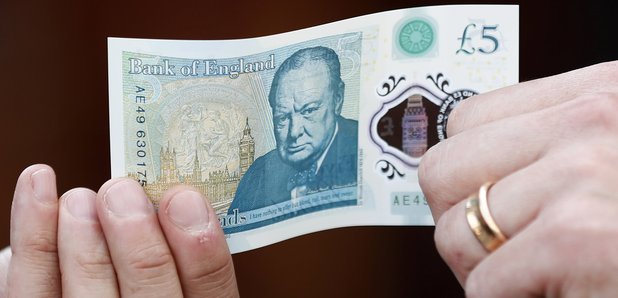 Sometimes all you want is a five pound note...
Have you noticed how rare it is to find a cash point which dispenses five pound notes, let alone gives you the option to take out just a fiver?
Suddenly you find yourself with a £20 note, which of course leads to countless coppers swimming about in your pockets. And you'll probably end up spending more money than you planned!
That's because there's only a fraction of cashpoints in the UK giving out smaller denominations, but this may change one day.
Ron Delnevo, chief executive of the ATM Industry Association has revealed to Metro: "There are now only 3,000 or 4,000 out of 67,000 in the country that dispense fivers."
He added that he hopes to put pressure on the five major banks in the UK, to start installing more nationwide.
The current (few) £5 machines are very popular. Delnevo said: "We put the fiver only machines all over the place, not just in poorer areas, including one outside Waterloo train station which was a phenomenal success with over 15,000 transactions under a tenner each month."
However, instead of increasing the numbers of £5 machines due to their popularity, the big five banks have chosen to actually reduce the numbers. Argh!
Denlevo added that he reckons the new £5 notes may have led to banks being reluctant to install machines due to having to change the settings on their machines.
Fingers crossed for more fiver dispensers soon!