It's National Pizza Day: The best free pizza deals from Domino's to Pizza Hut
9 February 2018, 10:28 | Updated: 11 February 2018, 18:54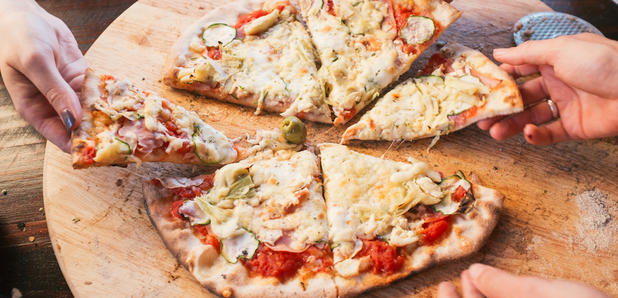 Everything seems to have a whole day dedicated to it, and today (February 9) is National Pizza Day (apparently).
To celebrate this wonderful occasion, several pizza places have some pretty awesome deals to get money off your favourite pizzas.
Here are some of the best out there right now:
Domino's
If you sign up to cashback site Quidco, you can actually pick up a totally free pizza today. The company will reimburse you £15 to thank you for ordering pizza through their site.
All you need to do is join their site for free, and follow the instructions from here.
Pizza Hut
You can get 50% off all pizzas if you spend over £20 - and this offer continues until February 18 (including Valentine's Day!)
Pizza Express
For today, you can get yourself a starter and a main for under £10 - or even three courses for just £12.95. Sweet!
Sainsbury's
It's not much, but all the Taste the Difference pizzas will have a £1 discount all day today. Every little helps... Oh wait, that's...
Tesco
Most of their yummy stonebaked range has been discounted to just £1.50 at the moment, which is a huge bargain.
Marks & Spencer
You can get three of their tasty stonebaked pizzas for £10 today, which is pretty awesome. And let's be honest, you can handle all three.
Prezzo
All Prezzo's pizzas will have some kind of discount today, and they have also launched two brand new charcoal-based recipes: a spicy meat pizza and a vegetarian pizza.
Strada
All the gorgeous stonebaked pizzas today will have 30% off. Yes please.