Greggs is releasing their own advent calendar
13 November 2017, 12:31 | Updated: 15 November 2017, 09:59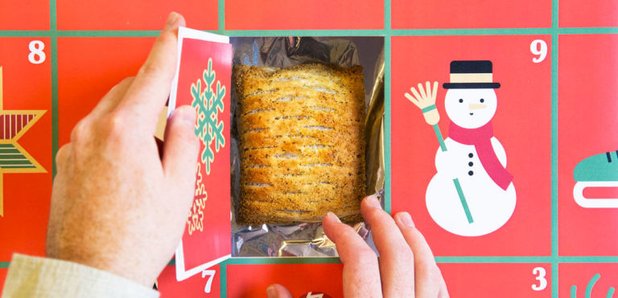 It seems that 2017 is very much the year of the alternative advent calendar.
We've already shown you 11 such novelty twists on the advent calendar, from beauty products to pork scratchings, and now Greggs is getting in on the act.
Described as 'the ultimate Christmas gift for every Greggs fan', the new advent calendar contains the tasty Festive Bake in a festive Santa Claus themed bag, along with the greeting 'Merry Greggsmas.'
Sadly, there's not actually a sausage roll behind every door (probably for the best, we're not sure they'd last very long.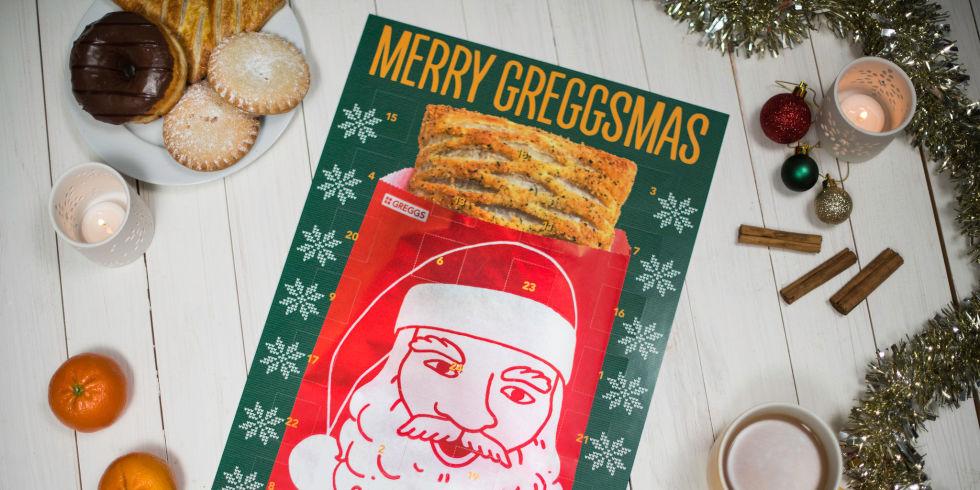 Instead, each door contains a festive scene with a Greggs twist, as well as a tear-off token that can be taken into Greggs' stores, and exchanged for a different treat every day from the wider menu. This includes the Festive Bake, flavoured lattes, sweet mince pie and a sausage roll.
Plus, on Christmas Eve, a £5 gift card will sit behind door 24 – with some lucky customers finding a surprise £25 gift card.
A limited number of the calendars will be on sale in selected Greggs shops across the UK from November 20, until stocks last.
It costs £24, but is actually worth between £35 – £60 when considering all the treats. Vouchers can be redeemed in shops from December 1 up to and including Christmas Eve.