Grumpy Cat dead: Feline internet sensation dies aged 7
17 May 2019, 12:36 | Updated: 17 May 2019, 13:05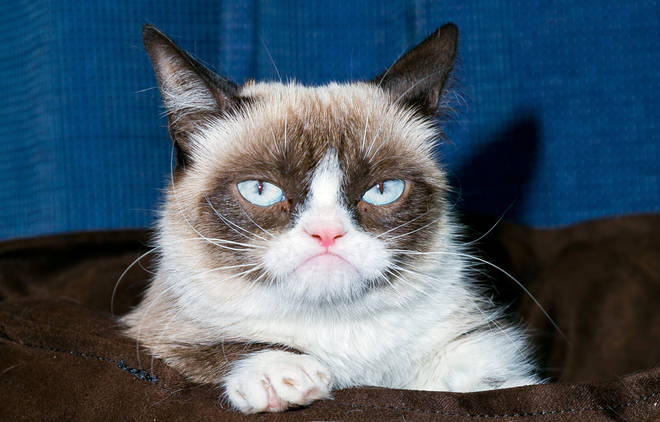 Grumpy Cat - whose permanent scowl made her famous worldwide - has died at 7-years-old, her owners have confirmed.
The cat's died on Tuesday as a result of complications from a recent urinary tract infection, a statement says.
The feline from Arizona, U.S was a "cherished member of the family" who had "helped millions of people smile around the world - even when times were tough," her owners said.
Grumpy Cat, whose real name was Tardar Sauce, became a sensation in 2012 when photos and memes of the cat's angry face circulation the internet.
Her owner, Tabitha Bundesen, confirmed that the cat's comical expression was caused by an underbite and feline dwarfism.
The cat had a huge Instagram followers of two million fans and starred in her own Christmas movie in 2014.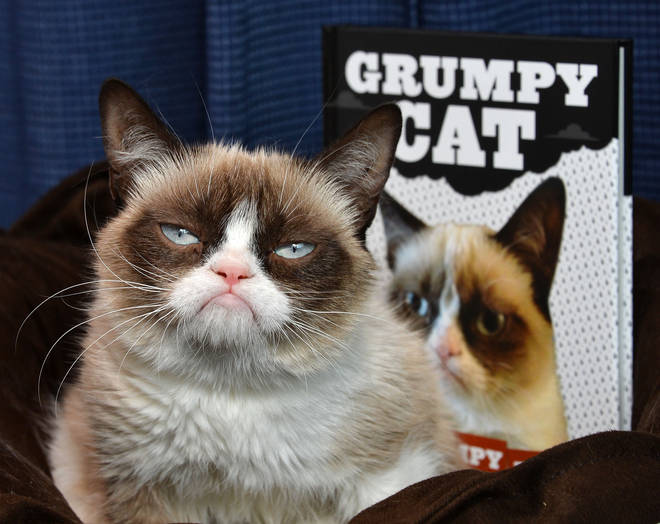 In 2015 Grumpy Cat she received the ultimate celebrity accolade when Made Tussauds unveiled a waxwork in her honour.
The feline's owner, Tabitha, has previously stated that due to her cat's worldwide success she was able to leave her job as a waitress, and did so "within days" of her cat becoming famous online.
According to the family's statement, Grumpy Cat's spirit "will continue to live on through her fans everywhere."