TV news reporter can't say his name without hilariously moving his head
6 November 2017, 19:39
Outdoor reports are usually the bits in the news where you start drifting off and aren't paying attention anymore.
Well, not if you're watching this guy.
The clip above was actually put together a few years ago, but we just couldn't help but share its beauty once again.
Gustavo Almodovar gave his final report as a general assignment reporter for ABC Central Florida affiliate WFTV in October 2008. In doing so, he delivered his usual baritone, rather suave, conclusion.
"Gu-stah-vo Almo-doe-var, Channel 9, Eyewitness News." Incredible.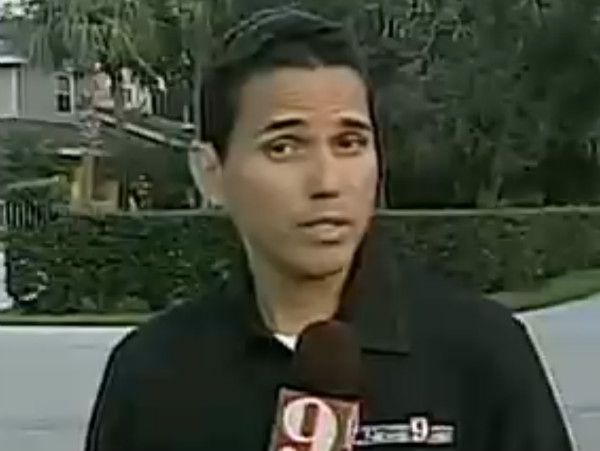 Four years later, a compilation of his signoffs went viral, and it continues doing the rounds every once in a while, and it always makes us smile.
"I'm not so sure it's worthy of the attention it has received," Almodovar said at the time, then working as a marketing brand manager at Florida Hospital in Orlando.
"Aside from friends and a few co-workers teasing me about the video, life has been quite ordinary. It's like bubble gum. People will chew it for a little while, toss it and move on."
Oh yes we will.