There's some rare five pound notes with Harry Kane's face on worth £50,000
1 August 2018, 09:42 | Updated: 1 August 2018, 12:33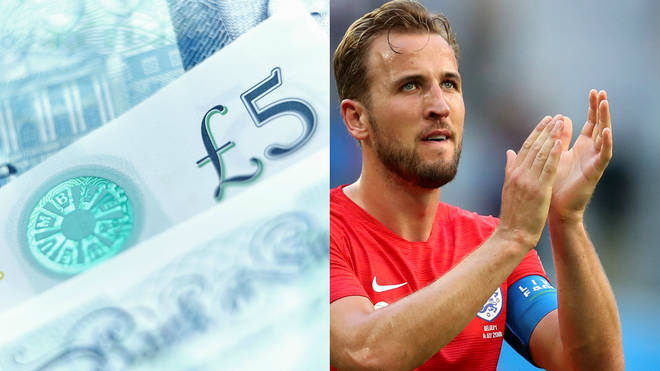 Harry Kane might not have brought back the World Cup, but he could make someone pretty rich.
A rare bunch of five pound notes with Harry Kane's face are now in circulation, and they're insured for a massive £50,000.
The notes include a tiny 5mm portrait of the England captain and World Cup Golden Boot winner Kane, created by renowned British miniature engraver Graham Short.
Each of the six notes also carry the engraving: 'World Cup Golden Boot Winner 2018' alongside the image of the Tottenham star.
One note has been given to Kane himself, one has been presented to the FA but the other four have been spent in shops around the country.
Short told the Daily Star that he spent one in the village of Meriden, in the West Midlands, another in Edinburgh and one in in Merthyr Tydfil. The last note will be spent in Northern Ireland.
He added: "My art sells for a lot of money now and it's really out of reach for most people, but if they find this and sell it and make a lot of money I'll be really pleased with that."
Lucky hunting!