Would you eat this ginormous 16-metre pig in blanket for Christmas?
1 December 2017, 17:30 | Updated: 1 December 2017, 17:31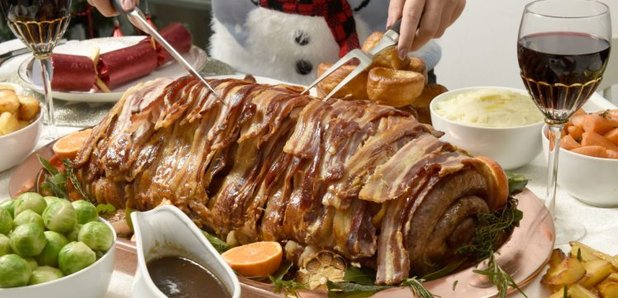 For all you non-vegetarians out there, then surely you'll agree that the humble pig in blanket is one of, if not the, best bit about Christmas dinner.
Well, how about getting rid of the turkey altogether and having just one gigantic pig in blanket?
Food Network has created this beautiful beast of a dinner, which weighs a whopping 10kg of pure meat. However, it's not as unhealthy as you might think, honest.
It includes 45 linked organic, gluten-free pork sausages, sandwiched together by Cumberland rings and wrapped in 70 strips of streaky pancetta bacon rashers.
Altogether, that's 16 metres of bacon. For comparison, that's three times the height of the average UK house. Yeesh.
If you're not wanting to be too greedy, the pig in blanket can feed a party of 24. But just think of the beautiful leftovers...
You can actually order this alternative Christmas dinner, too. However, it costs £140, from East London's Appetite Butchery, up until December 15.