Japan clean up World Cup stadium despite heartbreaking loss to Belgium
3 July 2018, 14:50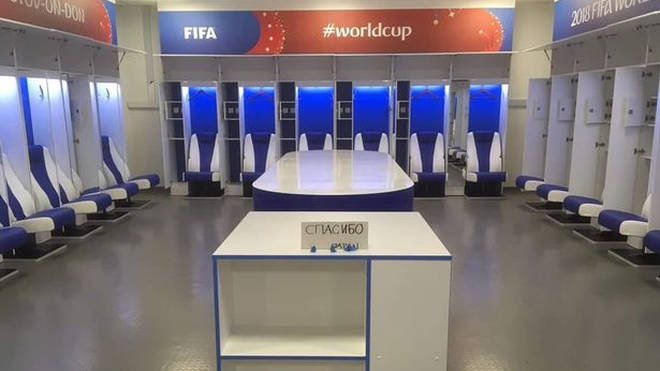 Japan gave a dignified response to being eliminated from the World Cup last night (July 2).
Despite being knocked out by Belgium in a match that finished 3-2 after being 2-0 up, the team made sure they left Russia with their heads held high.
While Japan's fans were heartbroken, with many of them seen in tears at the final whistle, the shattered players took the time to clean up their dressing-room, leaving the Rostov changing area in a spotless condition.
Amazing from Japan.
This is how they left the changing room after losing v Belgium: cleaned it all.
And in the middle, have left a message to Russia: "Spasibo" (Thank you) pic.twitter.com/lrwoIZt2pR

— Tancredi Palmeri (@tancredipalmeri) July 3, 2018
Japan players also left a small note reading "Thank you" in Russian, on a table in the middle of the changing room.
Meanwhile, there were moving scenes outside as crestfallen Japan fans stayed behind in Rostov to clean up the stadium, just minutes after witnessing a devastating exit.
"We started off very well, but at the end, right at the end, to have conceded a goal like that, it was not expected," manager Akira Nishino said.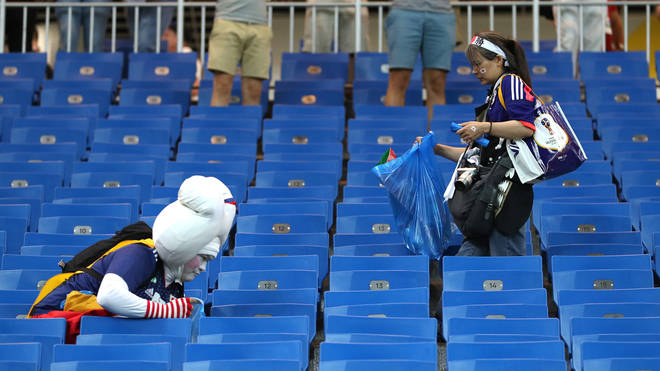 "We were leading and we were going to win, but I didn't expect this reversal of the result. It was the World Cup, and we were faced with the depth and the strength of Belgium. That's how I felt at the end of the game.
"It wasn't the players. Maybe it was me who lost control of the game. When the (Belgium's third) goal was conceded, I blamed myself, and I questioned my tactics."