Live TV news report on a drugs bust gets hilarious twist when THIS happens
16 May 2018, 15:00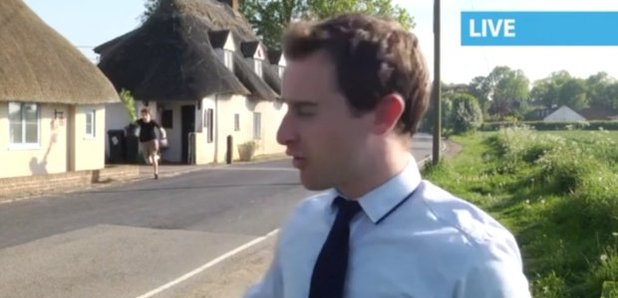 A Kent news reporter couldn't quite believe what happened on live TV earlier this week.
KMTV's Cameron Tucker was reporting from Hoath, near Canterbury, on the results of a cannabis cultivation court case, when an unexpected cameo suddenly appeared in the background.
A man carrying a suspicious plant was unexpectedly caught on camera, taking one look at the reporter, before legging it. Watch the moment below:
A local couple had been given a suspended sentence, after police discovered 88 cannabis plants growing in their rural home.
When Tucker was updating viewers, he told his audience: "Little did their neighbours know that in this quiet pretty little corner of the Kent countryside, the cottage just over my shoulder has been where they had been growing cannabis."
Just then, a man could be seen walking out from behind another property, holding a tall plant that could have been mistaken for an illegal drug.
Kent Police later said it was aware of the funny footage, but added that it didn't know of any crimes that had been committed by the surprised man.