Update: KFC closures will continue all week after chicken shortage
20 February 2018, 10:31 | Updated: 20 February 2018, 19:14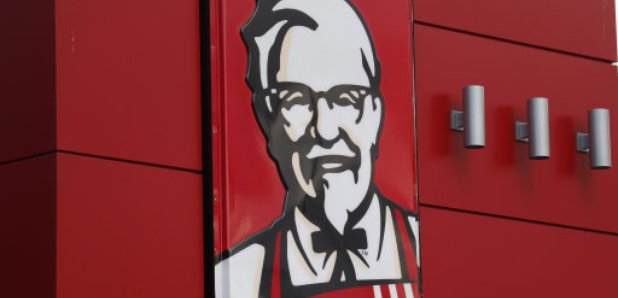 The big KFC scandal rumbles on for another day...
If you were hoping to tuck into a Bargain Bucket tonight, we have some potentially bad news.
KFC has closed even more of its restaurants in the UK, after continued delivery problems that led to a huge chicken shortage.
575 of KFC's 900 outlets in the UK and the Republic of Ireland were shut as of 9pm on Monday (February 19). It had been 562 stores earlier in the day.
By Tuesday evening, just over half of the chain's stores have been shut.
A KFC spokesperson said: "We anticipate the number of closures will reduce today [Tuesday] and over the coming days as our teams work flat-out all hours to clear the backlog.
"Each day more deliveries are being made. However, we expect the disruption to some restaurants to continue over the remainder of the week, meaning some will be closed and others operating with a reduced menu or shortened hours."
Last week, the fried chicken giants switched its delivery contract to DHL, which has since blamed "operational issues" for lack of chicken.
KFC has yet to announce if any of its outlets will open for business later today.
"Our teams are working flat out all hours to get the rest back up and running as soon as possible - but it's too early to say how long it will take to clear the backlog," KFC said.
The fast food chain has also set up a web page so that fans can find their nearest store that is actually open.
Until last week Tuesday, KFC's chicken was delivered by the South African-owned company Bidvest, which describes itself as "the leading supplier of logistical and supply chain solutions to the UK hospitality and restaurant sector".