Man orders bacon and mushroom sandwich with bizarre results
23 August 2018, 15:53 | Updated: 24 August 2018, 16:04
When John Geoghean ordered a bacon and mushroom sandwich from Sainsbury's, he was completely surprised with what turned up on his plate.
A supermarket café is a blessing when a pang of hunger hits whilst shopping.
John, 42, from Cheltenham, took advantage of just this when he stopped off at the Sainsbury's café in Stroud for a speedy breakfast.
The bacon sandwich turned up as expected, with one big twist. Sat next to his sandwich was a huge, almost raw mushroom.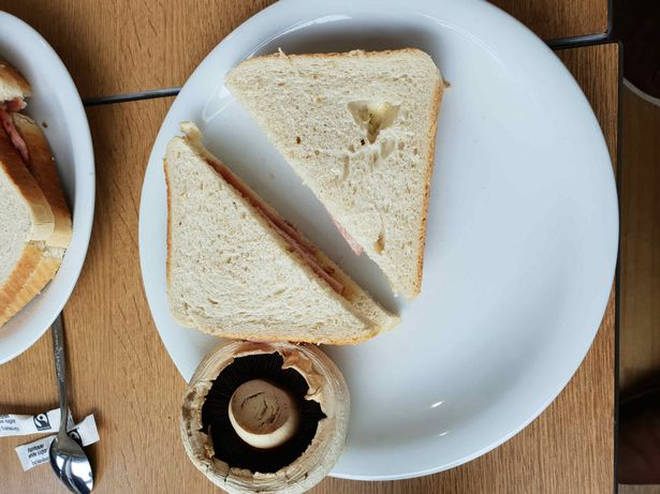 John told the Mirror: "It took a few moments for it to sink in it wasn't a joke.
"Especially when she said she didn't know if I wanted the mushroom in the sandwich or not. We literally fell about laughing."
He found the incident so amusing that he quickly shared the story online, saying: "So today I visited Sainsbury's in Stroud. Placed my order for a bacon and mushroom sandwich. I kid you not, this is what arrived."