Marmite unveil new low-salt version, and we're not convinced
4 May 2018, 09:03 | Updated: 12 June 2018, 16:32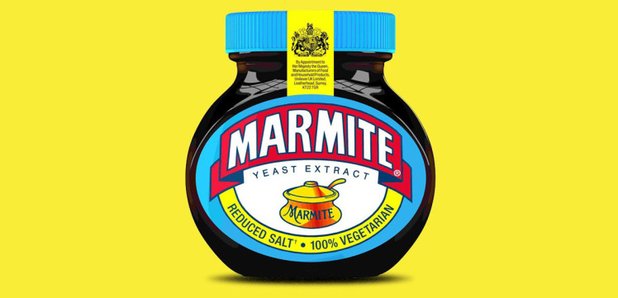 For the half of the nation that actually loves Marmite, you might not be a fan of what's coming next.
One of the things you probably love most about Marmite is it's strong and salty taste.
The company have now gone against that by launching a new reduced-salt version. Yes, that's probably great for our health, but that can't taste that great, surely? SURELY.
In a new blue jar, the new version will contain 25% less salt and is 100% vegetarian. It launched yesterday (May 3) in Waitrose and Asda, and will soon roll out across other stores over the coming weeks.
Costing £3.09 - 59p more than the original version - the team who created the product say it will taste very similar to what we already know and love, but there will be "slight changes" to the general flavour.
Introducing Marmite Reduced Salt – now available in Asda and Waitrose and ready for your brekkie.

Try it now:
Asda: https://t.co/DTSFFSW8tB
Waitrose: https://t.co/omDZTx8Xzv pic.twitter.com/hlQhSf7Txh

— Marmite (@marmite) May 2, 2018
Shannon Lennon-Smith, Marmite brand manager at Unilever, said: "Consumer tastes and a desire for wider choice, including lower-salt variants, are constantly evolving.
"Marmite has a huge and very loyal fan base and we want to ensure we are listening to their needs and responding accordingly.
"By expanding our range with a new reduced salt variant, we hope to extend Marmite's appeal even further so it can be enjoyed by even more people."
Marmite already divides the nation, so what's new!