Behold: McDonald's are launching the Grand Mac and Mac Jr in the UK
7 February 2018, 10:09 | Updated: 7 February 2018, 10:10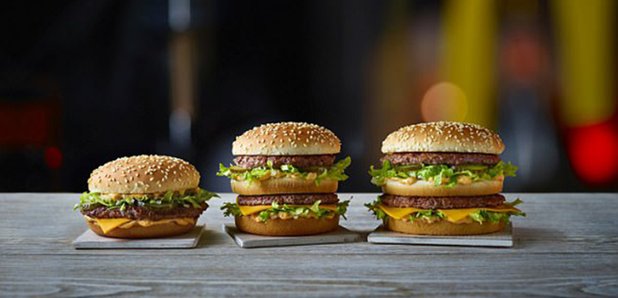 Have you ever wished your Big Mac was bigger (or smaller)?
Well, prepare to be incredibly excited, as McDonald's have launched new versions of the Big Mac in the UK.
Not only will the Grand Big Mac - an even bigger version of the famous burger - but there's also the Mac Jr, a slightly reduced version with just one patty instead of two. In case you had a hankering for a McDonald's but didn't want to go crazy.
However, it's not all good news.
These will be part of a limited edition menu to celebrate 50 years of the Big Mac, and will stop being sold after March 20. So, make the most of it!
Though, as these new additions were hugely popular in the States, we wouldn't be surprised if they came back for good in the future.
The Grand Big Mac will cost £3.99 (and 741 calories), while the normal one costs £2.99 (508 calories). As for the mini version? £2.19 and 400 calories.
Anyone else hungry right now?