Supermarket staff recreate Michael Jackson's 'Thriller' in a hilarious spoof video
25 October 2017, 13:44 | Updated: 2 November 2017, 15:29
The last thing you'd expect from your weekly shop at Morrisons is to be met with a load of well-choreographed zombies.
Supermarket staff at a Morrisons in Jarrow recreated Michael Jackson's iconic 'Thriller' music video, and it's hilarious.
The rather impressive homage was filmed in the early hours before the supermarket opened up to its locals.
The amount of effort put in to the video is clear to see, from the makeup, to the dance moves to the creepy costumes.
Proud store manager David Grey said: "I think it's already the most viewed video ever on the Morrisons staff intranet, everyone is talking about it," he told The Chronicle.
"The idea for it came up from a Your Say forum, where discussions were being had on boosting staff morale. We just thought why not? The staff involved did it in their own time, coming in at 6am every morning for a week while we filmed the different parts.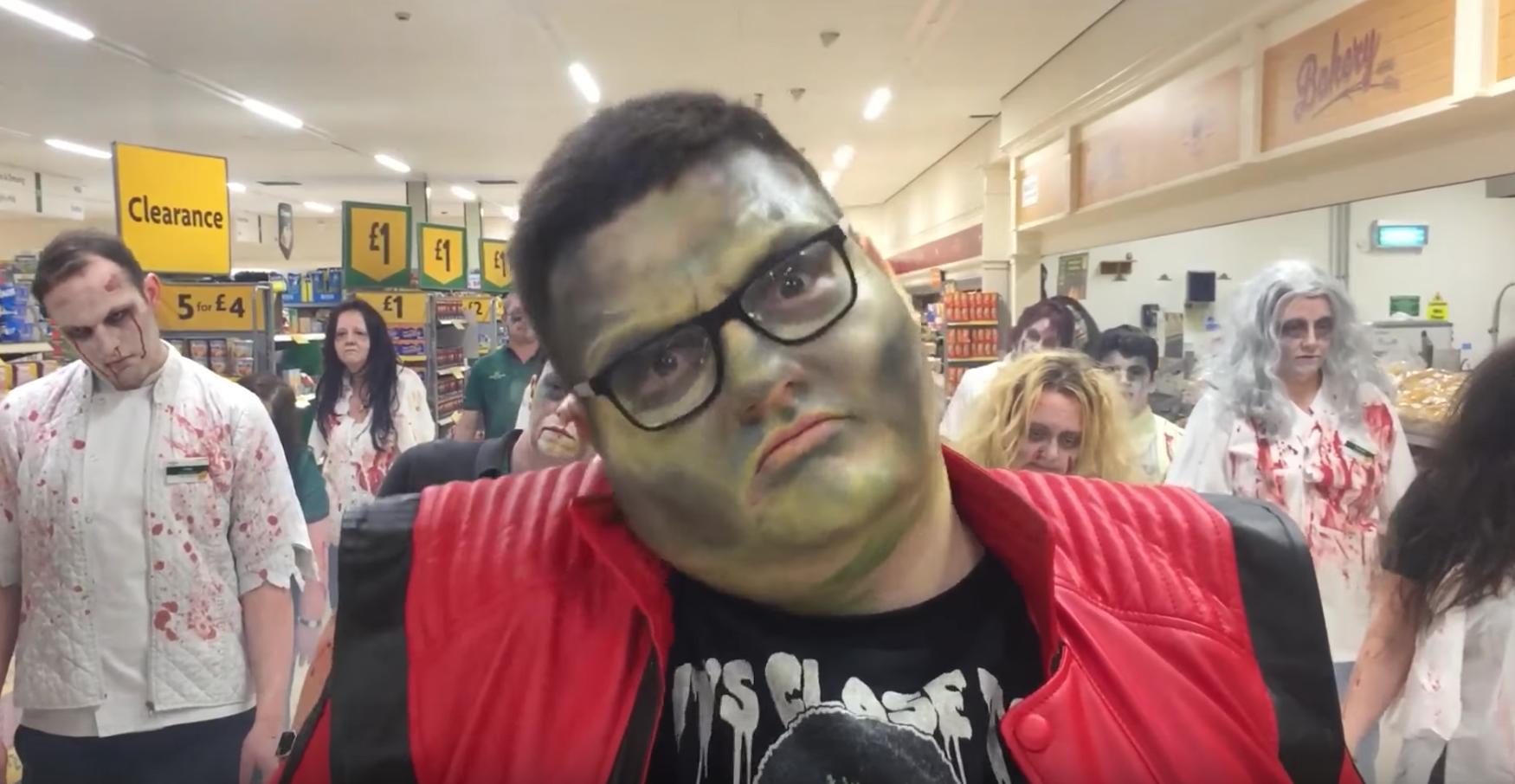 "I'm mega proud of them all."
The star of the spoof is oven fresh counter employee Lee Hewitt, who said: "I can't believe it. I've already been recognised by loads of customers. I've been dead embarrassed but it was so much fun.
"The dance routine is so iconic and I wasn't sure we'd get it en pointe but I think we did. We'd been practising for a few months and then filmed it on Sunday morning."
Even Michael would have proud of this!