A mince pie croissant now exists, and it looks glorious
30 October 2017, 10:04 | Updated: 2 November 2017, 15:29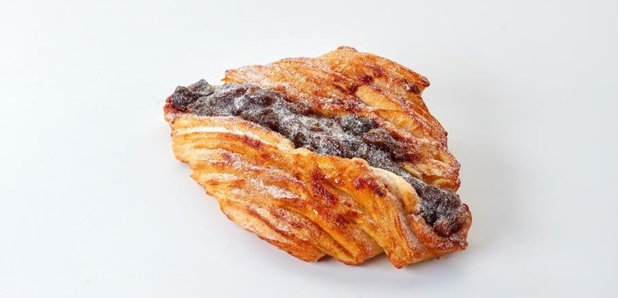 Whether you love mince pies or tolerate them because they're Christmassy and it's tradition, you know you won't be able to escape them in a few weeks.
So why not jazz them up a bit? Perhaps by transforming them into a croissant?
That's right - the festive favourite has mated with the French breakfast classic, and will be available at all Paul patisseries around the UK from November 28.
Called the 'Croissant Nicholas', they will be part of the Paul Christmas selection, and thankfully they're not too expensive either.
The little treats are £1.75 each, which sounds good to us.
Paul describes the all-butter croissants filled with sweet mincemeat as the "perfect breakfast to wake up to on Christmas morning".
Intrigued?
Meanwhile, if you like your mince pies in the boozy variety, you might want to head to Aldi for their gin-filled versions.