Aldi is releasing a new batch of gin-filled mince pies
14 October 2017, 11:00 | Updated: 2 November 2017, 15:29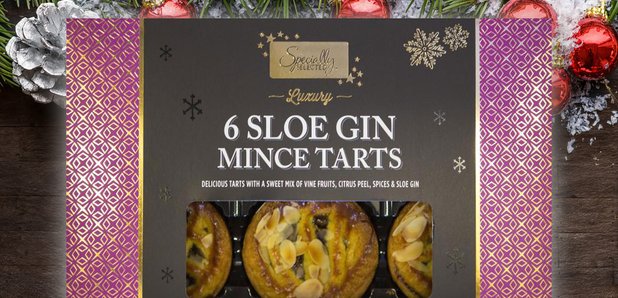 Whether you love them or only eat them because it's tradition - mince pies are a sacred part of Christmas. And now they're getting a whole lot boozier.
First we discovered the delights of gin-filled Christmas crackers, and now mince pies are getting in on the act.
Aldi has announced its new range of gin and tonic flavoured pies, named the Specially Selected Sloe Gin Mince Tarts.
Released in November, the treats have been dubbed a "very sophisticated alternative to the traditional mince pie". While the usual mince pie is filled with mincemeat – a festive concoction of fruits and spices – these pies also have sloe gin thrown in.
They will come in packs of six, and cost just £2.29.
However, they will only be available until November 14, which is a bit of a shame. Maybe you could freeze them?