Morrisons has launched the UK's hottest supermarket curry
11 October 2017, 11:53 | Updated: 30 August 2018, 12:17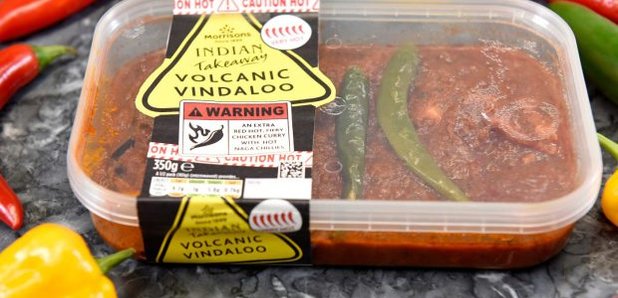 It's National Curry Week (the same week as National Chocolate Week, but oh well), and to celebrate, supermarket chain Morrisons has unleashed a truly daunting dish.
It has been touted as the hottest supermarket curry ever made in the UK.
The 'Volcanic Vindaloo' features one of the world's hottest chillis - the Naga. This beast has a Scoville rating of up to 1 million, and is 200 times hotter than Tabasco sauce or a jalapeno. Some of them are even hotter than pepper spray.
Morrisons say the meal is aimed at the 'extreme curry lover' market, who find normal levels of curries to be far too tame.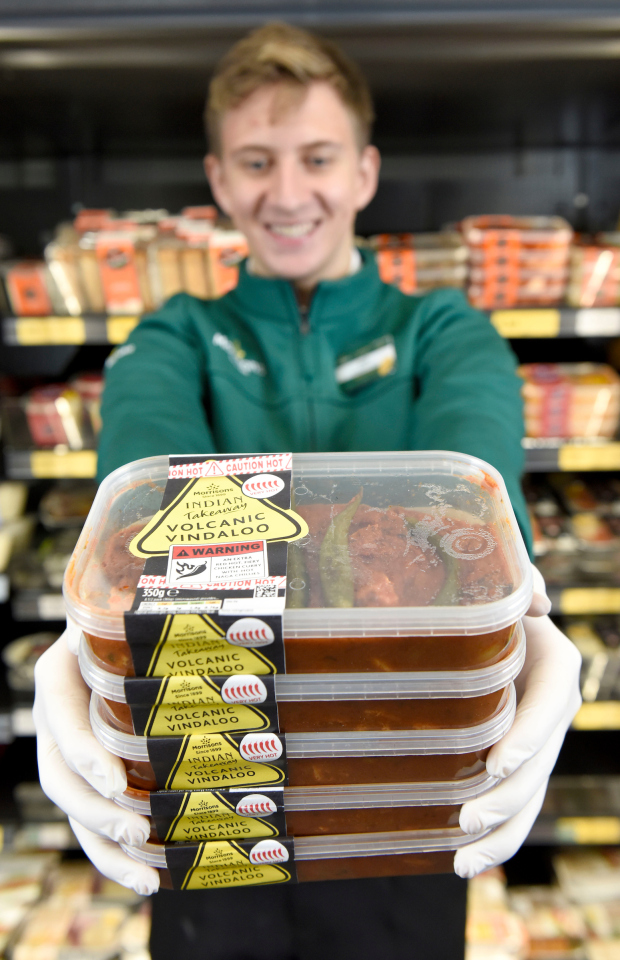 The supermarket worked with a team of expert curry chefs to produce the meal that aims to both please red hot curry fans and keep the vindaloo flavour.
The chefs behind the curry have warned that only people aged over 16 should even attempt it.
The 'Volcanic Vindaloo' is now available in all Morrisons stores and is just £1.50.
Is it getting hot in here or is it just us?