Morrisons launch a MASSIVE fry up for just £6
1 June 2018, 12:44 | Updated: 12 June 2018, 16:28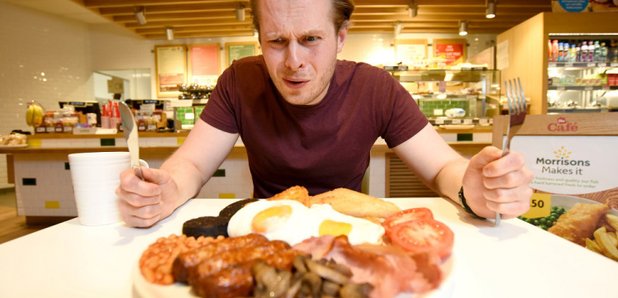 There's nothing quite like a naughty fry up.
It might not be the most healthy meal on the planet, but that hasn't stopped Morrisons launching a humongous option.
The Big Daddy Breakfast is the largest cooked breakfast available in a supermarket cafe. Just look at it!
The 19 piece breakfast includes three rashers of British bacon, three British pork sausages, three hash browns, two half slices of fried bread, two fried eggs, two half tomatoes, two black puddings, baked beans and sliced mushrooms.
The fry-up has 8 items more than the Morrisons' standard 'big' breakfast, and costs just £6. It is double the size of other supermarket cafe options.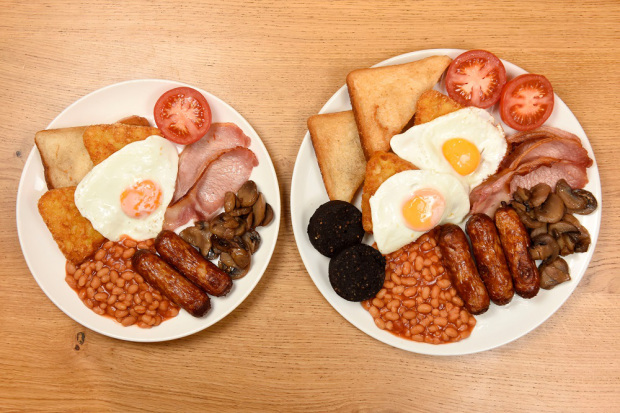 It was created after customers apparently complained that the big breakfast wasn't big enough for their appetites.
Helen Tordoff, Head of Cafés at Morrisons, said: "Our standard cooked breakfast is one of our most popular meals on the menu, but customers have asked for one that's even bigger. The 'Big Daddy Breakfast' is an excellent choice for customers with a big appetite."
The breakfast was made available in Morrisons in-store cafes from May 28, so you should be able to grab yours now.
And then spend the rest of the day sleeping it off.