Mum shocks viewers after revealing she charges her family £30 for Christmas dinner
30 November 2017, 15:00
Christmas dinners can be punishing. Not only are they quite expensive, but they can be pretty knackering too, especially if you're cooking for a large family.
But there is one mum who has sparked a passionate debate by revealing that she actually charges her family members to come round and have Christmas dinner at her house.
Pregnant mother-of-four Gemma Andrews appeared on This Morning to explain why she got strict with her large family, by charging £30 a head.
"The very first year I opened my house to everybody on Christmas Eve I got let down by five people and I had so much excess food," she said.
"The year after I tried 'bring a dish'. Come Christmas Eve, people said 'Oh I forgot to get it' and I'm running around trying to find a bag of prawns. It's more stressful."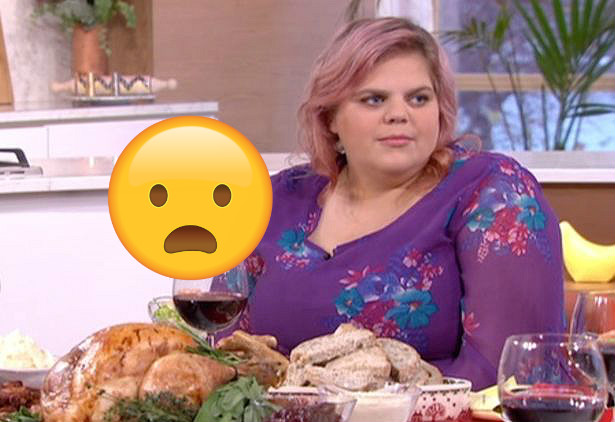 She did at least say: "I don't charge for the children."
Co-host Phillip Schofield said that she was treating Christmas like a business venture, to which she replied: "They don't have to come.
"My grandparents-in-law come every year without fail - and if they didn't come they'd be sat at home on their own. They pay it in November.
Gemma's idea split viewers, with some describing her scheme as "disgusting", while others thought she made perfect sense.
What do you think? Genius or Scrooge?