These are the 10 most common New Year's resolutions in the UK
2 January 2018, 10:12 | Updated: 15 January 2018, 15:46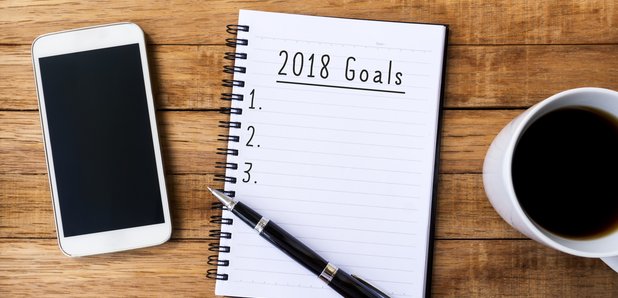 Wait, where did 2017 disappear to? Suddenly it's 2018, and that time of year where we like to make lists of ways to improve ourselves (only for us to probably give up on it within a week).
A new YouGov poll has discovered the most popular New Year's resolutions for 2018 in the UK, and it's pretty much the usual suspects:
1. Eat better
2. Exercise more
3. Spend less money
4. Self care/Get more sleep
5. Read more books
6. Learn a new skill
7. Get a new job
8. Make new friends
9. Get a new hobby
10. Focus more on appearance
Is yours in there? Or do you prefer to not have any resolutions at all?
This poll was taken from a sample of 1,170 adults. And just like previous years, eating better, exercising and saving money topped the list.
A separate poll by Bupa asked 2,000 people if they were confident they would stick to their 2018 goals, but only half thought they would.
If you're trying anything new, good luck! And if you'd like a New Year's resolution, but not sure what it should be, then you should try our handy quiz and we'll give you one!