Here's when you need to spend your old £10 notes by
1 February 2018, 11:33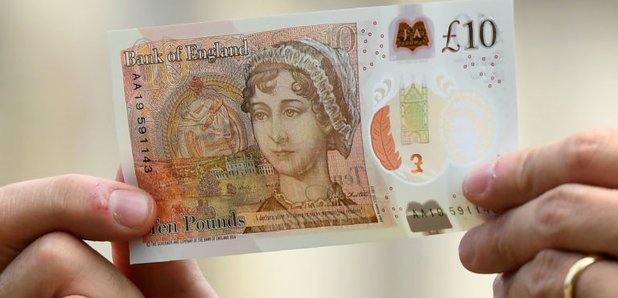 We've got used to the new ten pound note for a few months now, since they launched back in September.
The new plastic version of the note is made of stronger polymer material and features the face of Pride and Prejudice author Jane Austen.
But you've probably still got a few of the old faithful ten pound notes hanging around, so how long can we still use them for?
Thankfully, the Charles Darwin-covered note will still be legal tender until March 1, 2018.
And much like when we went over to the new pound coins, the old notes will be still get exchanged at banks after the cut-off date.
What are the other differences between the notes? Each new ten pound note should last for around five years, compared with just two years for the paper note.
It also displays helpful information for the blind and partially sighted.
So, better get spending on those Darwins!
Next up is the £20 note, which will soon feature the face of British painter JMW Turner, and will be released in just over two years' time.
All the new notes are more resistant against forgery, and include security features such as a see through window portrait of the Queen, a hologram of the coronation crown and micro-lettering underneath the Queen's portrait.