Orange Smarties are finally getting their own tubes
18 October 2017, 11:34 | Updated: 2 November 2017, 15:29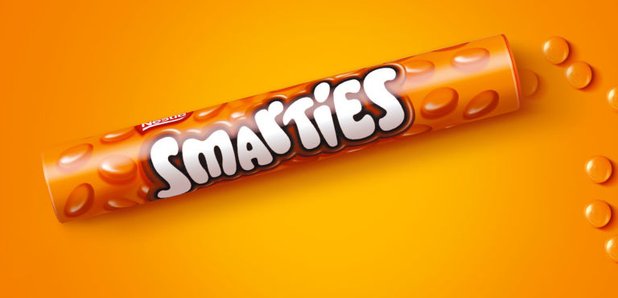 You might not have realised that all Smarties taste exactly the same. Apart from one colour: orange.
The orange-coloured chocolate treats are flavoured with orange oil, and they have grown in popularity for years.
Nestlé has listened to fans' wishes, and have launched giant one-flavour tubes in time for Christmas 2017.
The company has said that they receive over 500 letters every single day asking for tubes with only orange Smarties.
"It simply got to the point where we had to make it happen," said Nestlé spokesperson Iain Beavis.
"The orange ones are the only Smarties that have their own flavour and they have their very own cult following because of that.
"The distinctive flavour also means that manufacturing them in high volume, on their own, is slightly more difficult to do given the different process and recipe required to get that orange-y taste."
The new release follows Nestlé's pink-only tubes last year, and they come in giant tubes (150g rather than the regular 38g). They are currently available at ASDA supermarkets for £1.38 each.
Anyone fancy a cheeky snack?