Watch this painter bring people to tears when he steps in for an ill opera singer
19 October 2017, 12:58 | Updated: 2 November 2017, 15:29
Every now and then, you have to step up and go in at the deep end, and hope for the best. That's exactly what painter John Pierce did, with incredible results.
Father-of-two John brought churchgoers to tears with his surprise and impromptu performance, after stepping in to save the day at a lunchtime gig in Essex.
John was decorating inside the Maldon United Reformed Church with his father-in-law Jim Earls, when he discovered that the planned act for a free monthly concert had fallen ill.
Thankfully, Welshman John stood in, despite still wearing his painting gear.
The 34-year-old said: "It was a typical working day and I got to the church at around 7.30am with my father-in-law. I went and introduced myself to Sylvia who runs the events in the church at around 10.30am, then 15 minutes later she received an email from the artist who was supposed to be performing saying they had been rushed to hospital.
"She asked what was she going to do and Jim my father-in-law said I would do it. I went to go home to grab some of my things and change into some nicer clothes but Jim didn't want me to ruin the magic.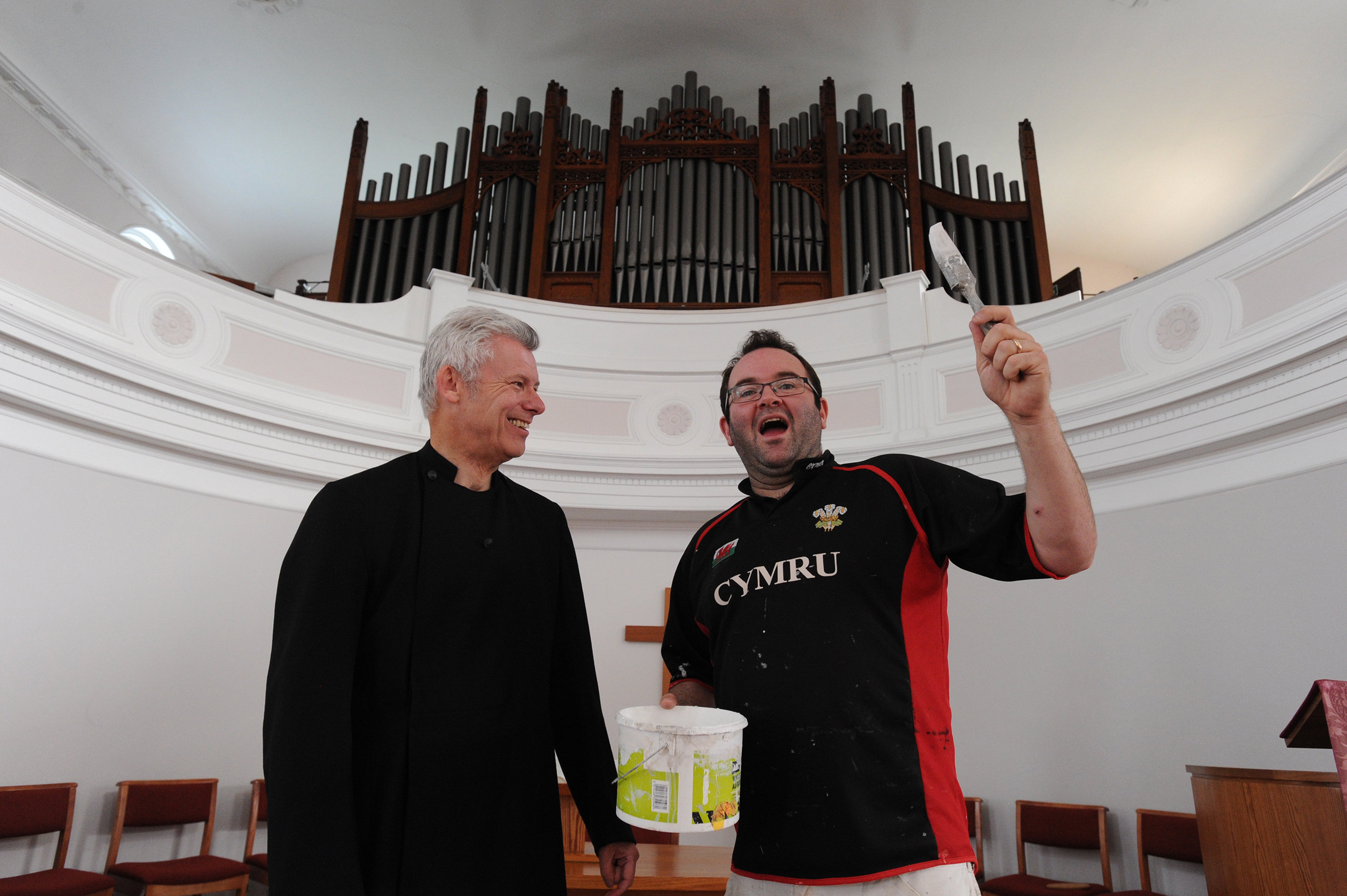 "In the first half I did some operatic music – all the favourites like Rigolleto. In the second half I did some Italian songs like 'Funiculli Funiculla' and then I sang songs from the shows like Les Miserables, 'You Raise Me Up' and I finished off with 'Nessun Dorma'."
He continued: "People really seemed to love it and they all stood up clapping. I got asked to do an encore and sang 'Time to Say Goodbye'. It was so random, I only came in to do some painting."
John started singing at the age of 17, and currently works part-time with his father-in-law, but his dream is to perform on stage.
And good news: concert companies have asked John to sign up to perform at future gigs.
He added: "I enjoy making people happy with my singing. They have asked me back and I am hoping to be back next year."
His father-in-law Jim said: "One person cried when John was singing and told me: 'A painter has only ever made me cry once, and that was when he gave me the bill'."
Well done, John! We fully expect an album by Mother's Day 2018. Or at least a crack at Britain's Got Talent.