Pork scratching advent calendars are a thing, and they're glorious
16 October 2017, 10:07 | Updated: 2 November 2017, 15:29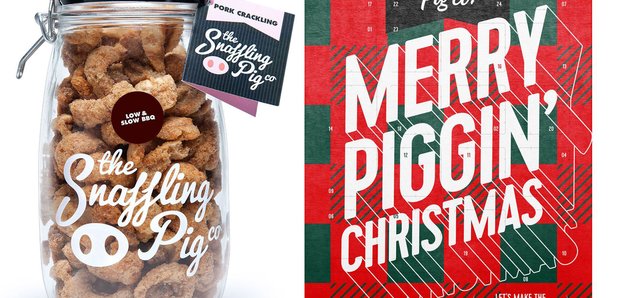 The lead-up to Christmas is well and truly into full swing. Every day we hear of some kind of amazing festive treat that we can't wait to sample.
The latest amazing creation is the return of a pork scratching advent calendar, which for any pub snack lover, is an absolute joy.
Not everyone loves chocolate - trust us, it does happen - so for all you savoury fans, you can thank The Snaffling Pig Co. for coming up with this genius invention.
The calendars are filled with a bag of scratchings everyday throughout December, and has been re-released after a popular run last Christmas.
They also come with six flavours of scratchings, including Low & Slow BBQ, Marvellous Maple, Black Pepper & Sea Salt, Salt & Vinegar, and Perfectly Salted. Not only that, but there's a festive version: Pigs in Blankets.
The calendar is priced at £17.50, but for 24 mini bags of pork crackling, that's not too bad.
The A3-sized calendar is available from the company's official website. But get in fast, as demand will be very high!
Meanwhile, Aldi is releasing gin-filled mince pies, while Christmas crackers full on gin are also a thing. What a time to be alive.