Pringles advent calendars now exist, which is amazing
20 October 2017, 12:38 | Updated: 2 November 2017, 15:29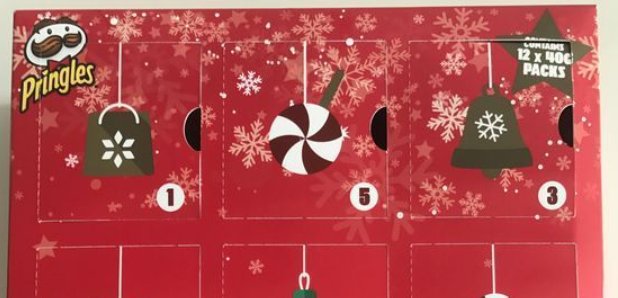 It seems that there is a growing trend of releasing advent calendars with tasty treats for the non-chocolate.
We already told you about the succulent pork scratchings advent calendars this Christmas, and ASDA are also selling cheese-filled countdowns.
And now, addictive crisp company Pringles are getting in on the act.
Only available via discount store B&M, this special calendar features 12 40g mini tubs of Pringles, with flavours including Texas BBQ Sauce, Salt & Vinegar, Sour Cream & Onion and Original.
[Yes, that is a very young Brad Pitt]
Sadly, it's only available in stores and not online. But they only cost £7.99, which is a bit of a bargain.
Instead of the usual 24 or 25 days, this one comes with 12 doors with a Christmas decoration and festive illustrations, along with the savoury snack.
Is it December 1 yet?