You can actually earn £100 an hour as a professional bridesmaid
11 May 2018, 15:37 | Updated: 12 June 2018, 16:31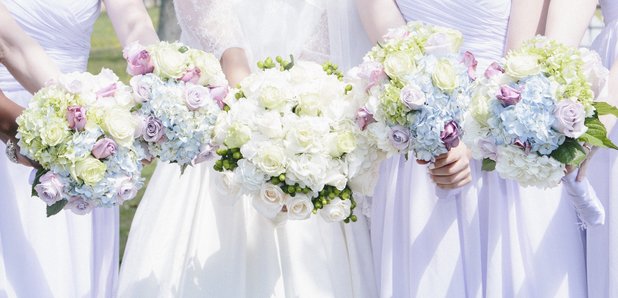 It's officially the wedding season. Now that the weather is vastly improved, you'll be sick of the sight of white dresses before you know it.
It's even worse if you find yourself being asked to be a bridesmaid or an usher every single time.
But how about making a bit of dosh each time?
Bark.com has launched professional bridesmaids and groomsmen as a new service on its online marketplace. These folk can advertise their 'services' for up to £100 an hour in return for making sure a wedding runs properly.
But a professional bridesmaid or groomsman isn't only for people who don't have any friends or family to ask, but also so that brides and grooms can feel more comfortable about their day running smoothly.
Job duties for the professionals include joining wedding parties, running various errands, managing timings and organising hen and stag dos.
So if your pals are not very reliable, these are the people you need. They're wedding planners who show up on the day and look nice.
Kai Feller, co-founder of Bark.com, added, "We know professional bridesmaids and groomsmen are already popular with couples in the States for a variety of reasons. Once we realised the potential value of the industry in the UK, it seemed like a no-brainer to officially launch it as a service.
"We already help couples find the best local suppliers for their wedding, including caterers, makeup artists, photographers and DJs. As a professional member of a wedding party, our pros can earn up to £800 based on an eight-hour work day.
"We're certain overwhelmed brides and grooms will benefit from having a service like this to alleviate some of the stress that comes with planning a wedding."