Rejoice! Quality Street tins have brought back the Toffee Deluxe
20 October 2017, 09:34 | Updated: 2 November 2017, 15:29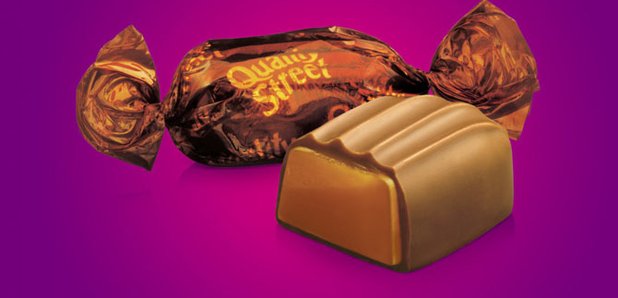 For some bizarre reason, Quality Street axed the Toffee Deluxe from its famous tins a year ago. But worry not...
Thankfully, Nestlé has decided to bring back the old favourite after just 12 months away. We must have complained enough.
The sticky toffee wrapped in milk chocolate will return to Quality Street tubs this Christmas, having previously been replaced with the Honeycomb Crunch.
While the Toffee Deluxe remained in the 'Toffees and Fudge' range, chocolate fans were not pleased when they found out that they had been removed from the more popular tins. The hashtag #ToffeeGate erupted online and everything.
And if you're a Honeycomb Crunch fan, don't worry! None of the regular chocolates will be removed this year.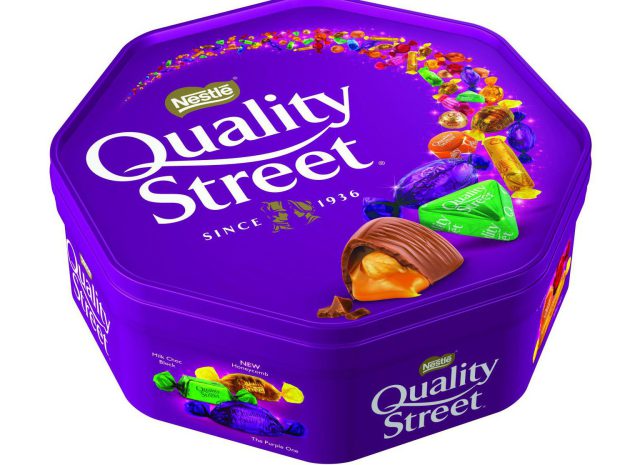 Jonathan Smith, Senior Brand Manager for Quality Street: "The reaction to Honeycomb Crunch replacing Toffee Deluxe last year was incredible and, although a lot the comments were tongue in cheek, it was obvious that there is still a great deal of fondness for the Toffee Deluxe out there.
Meanwhile, the traditional Quality Street tins will now be available in three larger sizes, alongside the usual 750g tub. There will also be a 900g tub, a 1.2kg tub and a 1.5kg tub. Wowzers.
Not only that, but there will also be smaller 240g tins, a 500g pouch and a 600g jar.
Christmas is saved!