Theme park visitors shocked to see the 'Queen' on a rollercoaster celebrating her birthday
6 June 2019, 10:43
It seemed that the Queen avoided Trump's visit to the UK with an impromptu trip to Drayton Manor Park this week, when a look-alike was spotted on a rollercoaster with great-grandchildren Princess Charlotte and Prince Louis.
'Her Majesty' made a visit to Drayton Manor Park yesterday, during Donald Trump's state visit. The Queen look-alike visited the theme park and took photos with fans throughout the day.
With fascinator in tact, she went on the park's rides and rollercoasters, and was joined by her two great-grandchildren 'Princess Charlotte' and 'Prince Louis', both also look-alikes.
After the Queen Elizabeth II appeared alongside Donald Trump at Buckingham Palace on Monday, crowds were taken aback to see her on rollercoasters having a grand day out.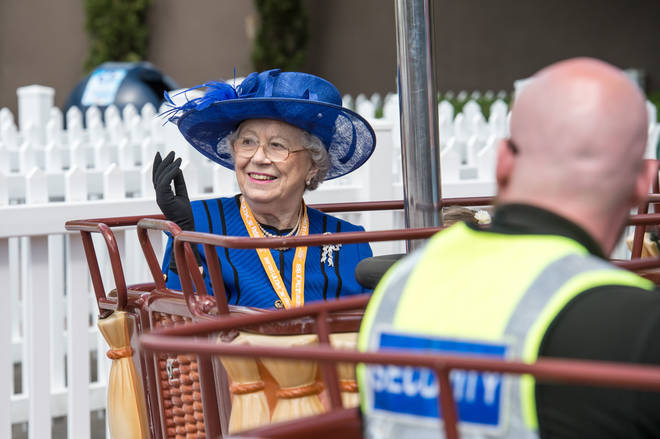 Mary Reynolds, the Queen's doppelgänger, is seen above giving fans the royal wave.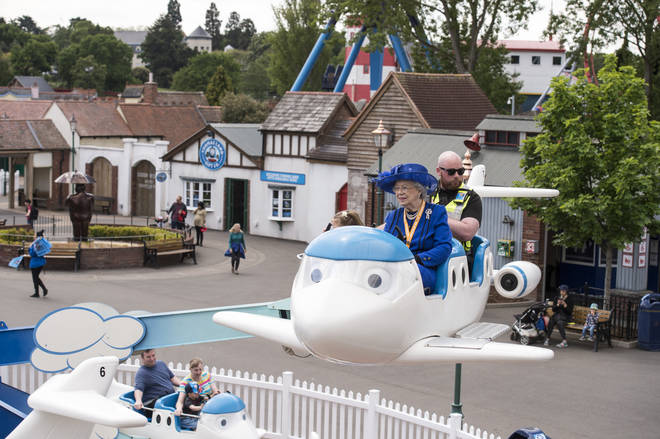 William Bryan, Drayton Manor's managing executive: "We were delighted to welcome 'Her Majesty' and two of her great-grandchildren to the park."
He added: "We had more than a few shocked faces and plenty of double takes from visitors."