Watch a Queen's Guard push a tourist out of the way after she crosses the rope - video
25 July 2018, 10:39
Lesson of the day: Never get in the way of a Queen's Guard.
One tourist found this out the hard way during a recent visit to Windsor Castle.
For some reason, she decided to climb over the rope barrier and stood still in front of the marching soldier, who was in his full ceremonial gear.
His job permits him to walk the line, whatever the situation, and so he did just that. He pushed the tourist out of the way with some force.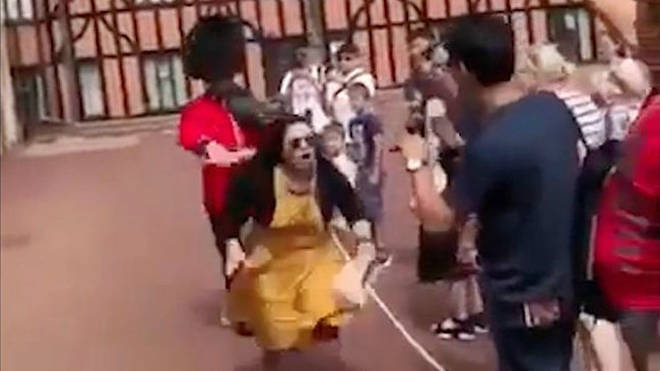 Thankfully, she managed to stay on her feet, albeit rather shocked.
The Queen's Guard are known for their red coats and bearskins, and are responsible for guarding the monarch's palaces.
They are fully-operational soldiers, and can be seen watching over Buckingham Palace, St James's Palace and the Tower of London.
So yeah, don't do that again.