Here's where you can buy Reese's Peanut Butter Creme Eggs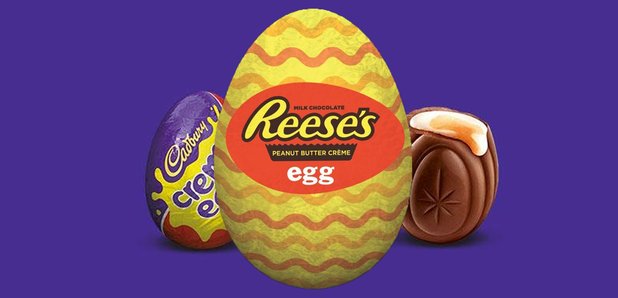 This is not a drill: someone's actually made this happen.
Earlier this week, we revealed that Cadbury's had launched a white chocolate creme egg for 2018. In yet another exciting turn of chocolatey/eggy events, we have now discovered that you can buy Reese's Peanut Butter flavoured Creme Eggs exclusively at Tesco.
Like most retailers, you can buy one for 50p or three for £1 (bargain!)
The official description from The Hershey Company reads, "Reese's eggs are filled with mouth-watering Reese's peanut butter filling and are all covered in a chocolate egg shell."
Right, we're off to the shops to stock up - we can't promise we'll leave you any!