This 'Bad Lip Reading' video of the Royal Wedding is absolutely hilarious
24 May 2018, 11:04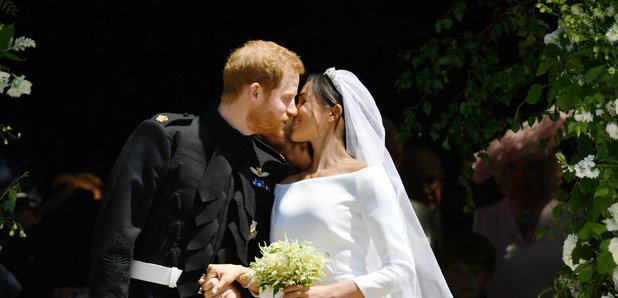 The Royal Wedding was a glorious event, but it was also perfect for a bit of parody fun.
The latest in the series of YouTube 'Bad Lip Reading' videos features a hilarious version of last weekend's Royal Wedding between Prince Harry and Meghan Markle.
After parodying everything from Star Wars to One Direction, the BLR team have attempted to lip read the event with stupendous results:
Highlights from the video include Bishop Michael Curry's speech turning into a bizarre rant, Harry and Meghan being asked about their favourite Harry Potter character, and a downright strange interpretation of Kingdom Choir's version of 'Stand By Me'.
Meanwhile, the team behind BlendTV have unveiled another hilarious 'remix' of the wedding, which needs to be seen:
The one scene that nobody saw... (outtake) #RoyalWedding pic.twitter.com/OaF26qPI2d

— BlendTV (@Blend_TV) May 20, 2018
Thankfully, the whole thing went without a hitch, though guest James Corden has revealed how he almost ruined it with a bout of sneezes.