See the hilarious photos of Saul the 'angry cat', who isn't actually grumpy at all
9 November 2018, 14:23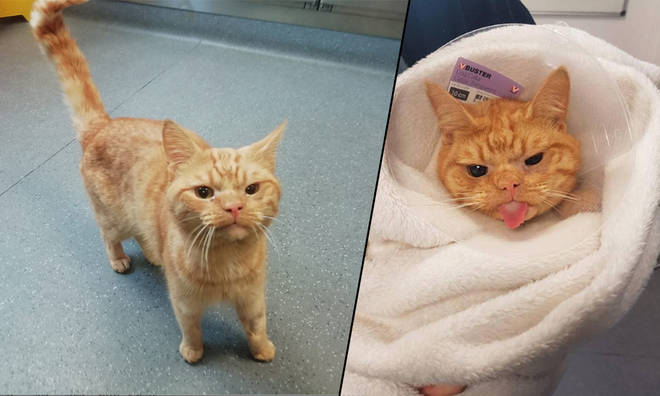 Saul the cat is unhappy that he's ended up in hospital after being hit by a car, but despite his looks, he's actually very affectionate!
Although staff at the RSPCA's London hospital are ensuring the ginger puss is happy and comfortable, he's very displeased at being there at all…
In fact, the stray cat looks so annoyed all the time that he's gained the nickname Grumpy Cat 2.0! But he has a good reason for his displeasure.
The scowling cat was found roaming the streets of Peckham in the rain on October 15th. A kind man concerned for the cat rang the RSPCA and he was taken to the charity's Putney Animal Hospital.
Saul had nasty injuries which have contributed to his crabby expression, but was in the right hands to make a full recovery.
RSPCA London Veterinary Director Caroline Allen said: ""He was in a very sorry state with and had discharge coming from his eyes and nose and looked very poorly indeed.
"We believe he was involved in a road traffic accident as we found he had injured his jaw, teeth and one eye - all leading to his rather unique look! "He's had to have his jaw wired so it's no surprise he's a little grumpy!"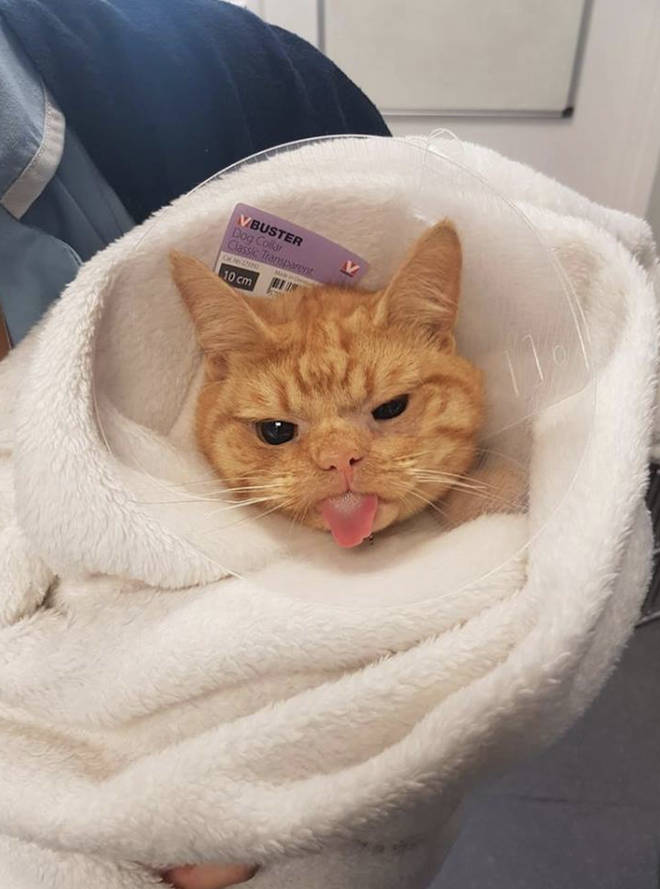 However, he is being very well cared for by the hospital team and is receiving lots of fuss and all the medications he needs and is actually very happy and affectionate - not that his facial expression would give him away!
Sadly, his expression is probably caused by the trauma he has suffered.
Staff believed Saul had been living as a stray as he wasn't microchipped. However, the Tom cat is very friendly and is enjoying being spoiled by the veterinary nurses.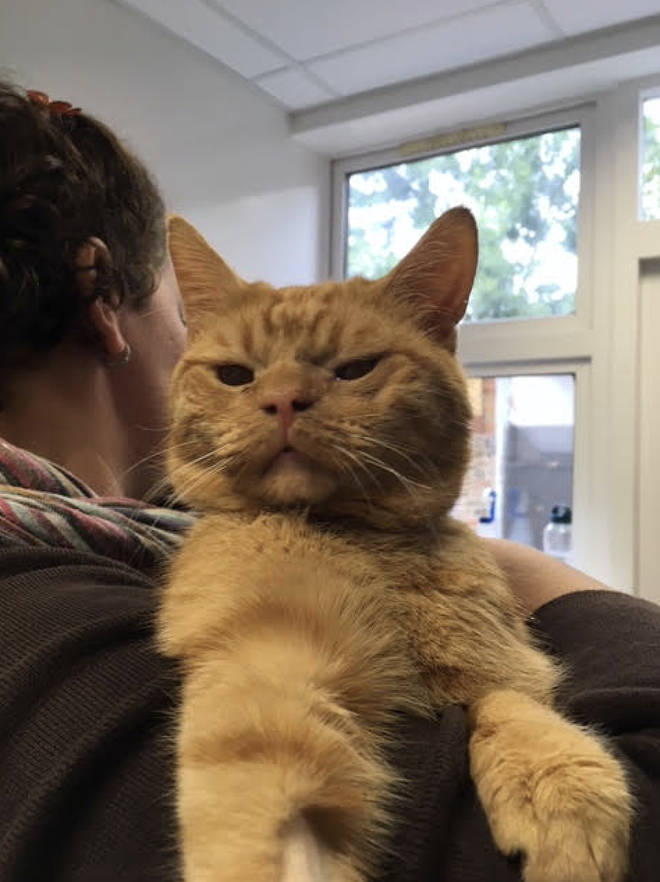 Whether he's being showered with attention and games to play or spoiled with treats, Saul's face does little to suggest he's enjoying himself - although he does occasionally treat them to a cheeky tongue out!
Caroline added: "Despite his constant scowl, Saul's actually really sweet and friendly.
"He's recovering really well from his injuries and we hope he will soon be ready to move to our cattery at Southall to find a new home as we don't re-home directly from the hospital.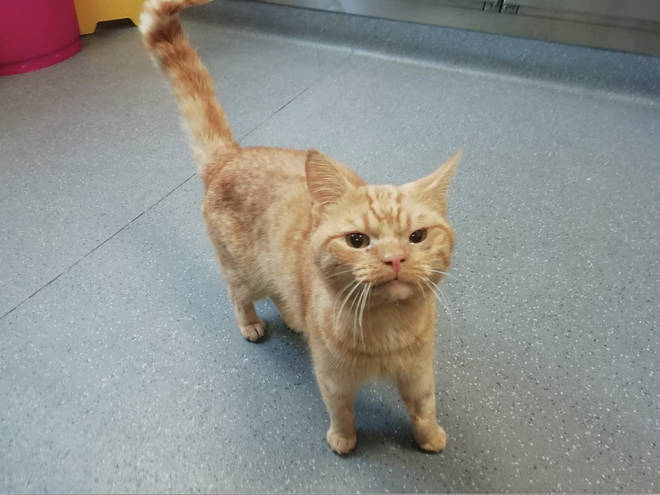 "However we do ask that you please don't call us at the hospital about Saul as we need the lines clear for emergency calls to help more animals like him.
"We're sure someone will fall in love with this glum-looking puss! In fact, we think he could be a bit of a star. We're sure he'd give Grumpy Cat a run for his money - that's why we're affectionately nicknaming him Grumpy Cat 2.0!"
If you'd like to offer an RSPCA rescue cat a home visit www.rspca.org.uk/findapet.