Try and watch this Japanese gameshow's slippery stairs game without laughing
20 November 2017, 13:44 | Updated: 20 November 2017, 14:34
Japan are without the kings when it comes to creating wacky and hilarious gameshows, but this one may be the best yet.
It's a simple concept: a bunch of contestants attempt to climb a staircase to reach a prize and win the race... but the stairs are extremely slippery.
What follows is pure TV gold, as the poor souls try their hardest to reach the summit, only to see their dreams... and other contestants... crash down on them.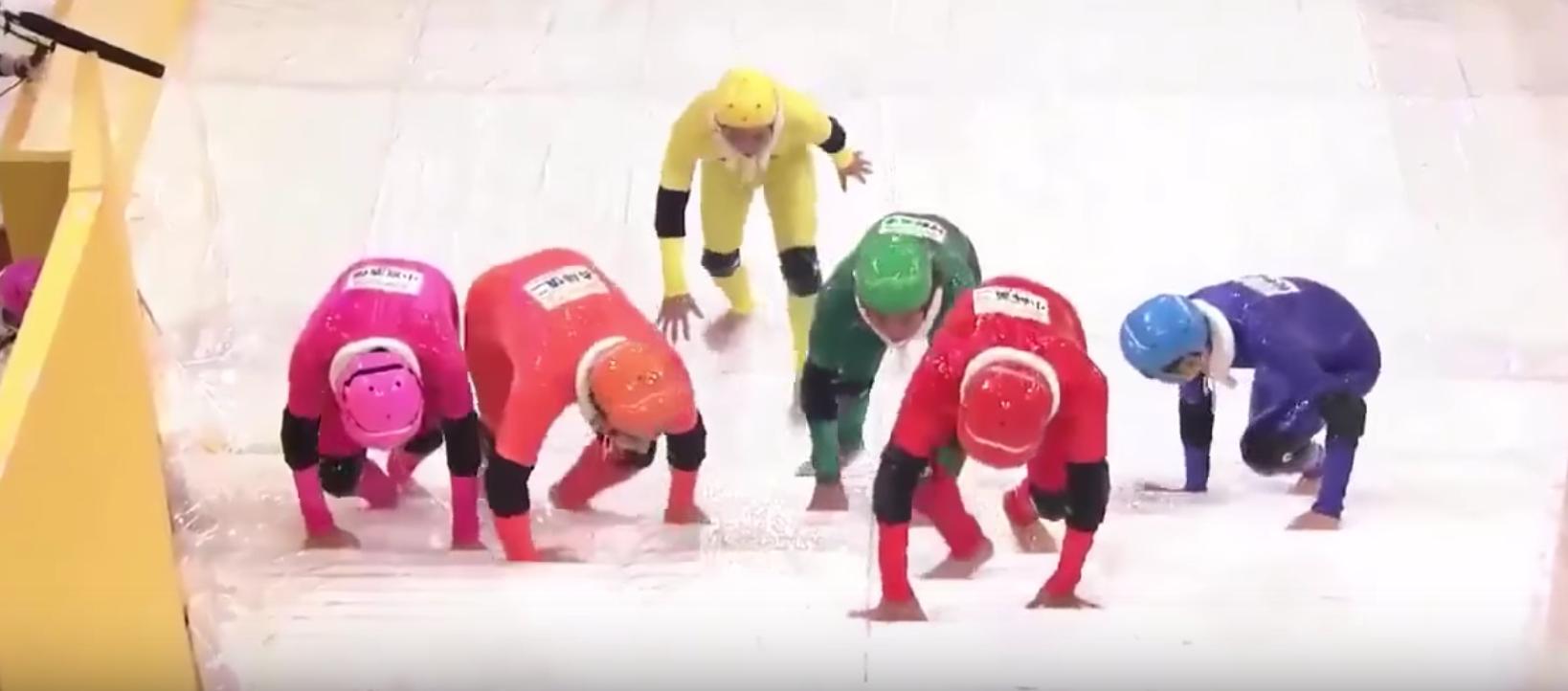 Honestly, not only is it really funny, but it's surprisingly tense and compelling. You genuinely want to know who wins (spoiler: it was green man).
Our money was on red man. Robbed.
Firstly, we want a UK version of this game show please. Secondly, it should be turned into an Olympic sport.