Woman calls 999 because she is worried about a broken egg in her fridge
29 January 2018, 12:07 | Updated: 29 January 2018, 12:17
You'd think that we Brits would be far too embarrassed to cause a scene by calling the emergency services for anything other than... you know... an emergency. But nope.
As the video above shows, a concerned woman dialled 999 when she discovered a broken egg had been left out in her fridge overnight.
The very-much-non-emergency was among several other daft and bizarre calls received by the ambulance services, with bosses urging patients to not waste NHS time with trivial problems.
Another caller called 999 as their pet cat looked unwell, one called because they had a dry mouth, and one woman complained of irritated eyes from false eyelashes.
One patient had already been taken to hospital by ambulance, but phoned up again later as they were disgusted at having to sit in A&E with other people.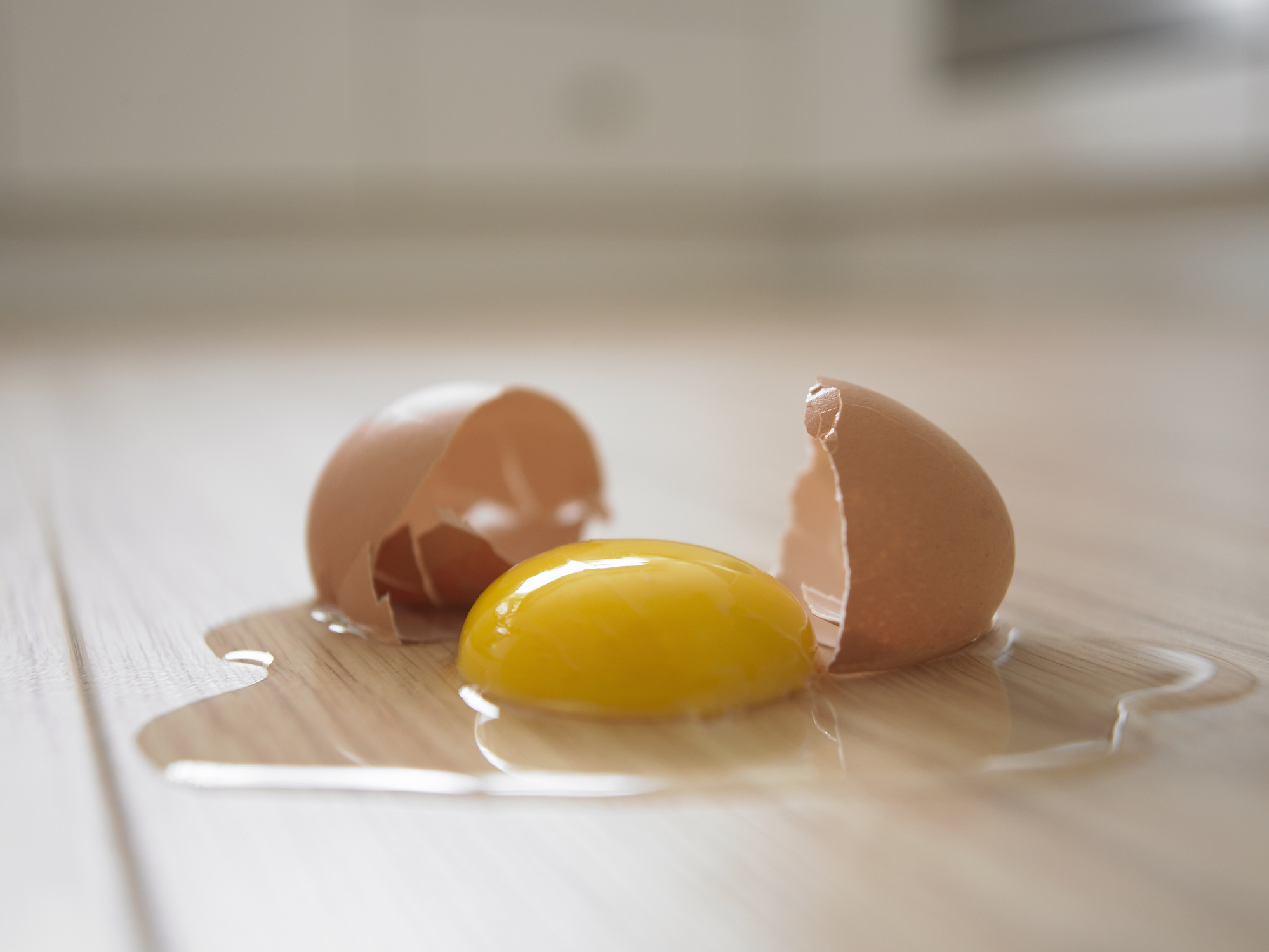 The North West Ambulance Service (NWAS) said the past few weeks had also seen a man phone for help after cutting their finger washing the dishes. A second man needed an ambulance because he had been coughing for two weeks.
Health chiefs say these type of calls and unnecessary A&E visits waste precious resources that could be saving lives.
Luke Ingle, Emergency Medical Dispatcher at NWAS, told the Liverpool Echo: "I recently took a 999 call from a member of the public who was concerned that their cat looked unwell.
"That's an extreme example but there are people who call about minor ailments everyday - for coughs, colds, people who got injured days and weeks ago – who are potentially blocking the emergency line for people whose lives depend on us."