The heartwarming moment a taxi driver found out he'd won 24 MILLION pounds
He already knew he had a winning ticket, but had no idea how much he had scooped.
After finding out he had a winning lottery ticket, Gloucester taxi driver Amo Riselli needed to phone Camelot to find out what his winnings were.
The 50-year-old was filmed waiting on the phone with his family waiting in anticipation in his living room. The whole room suddenly erupts into screams of joy when they find out they really did have a real-life golden ticket, winning £24 million!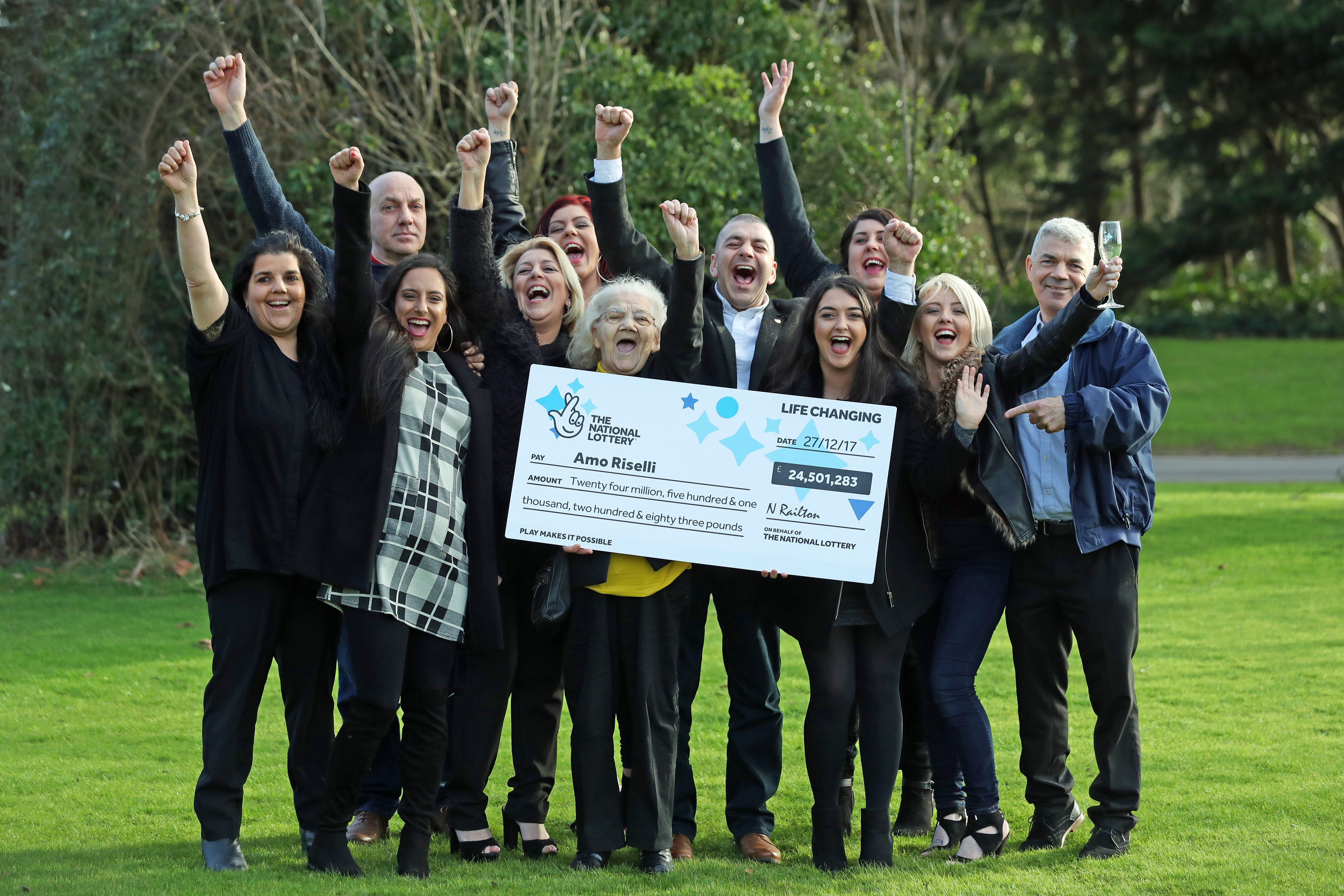 His neighbour Ray Hazell told Metro:
"I was walking past his house and he came running out to me, grabbed my shoulder pulled me in, and said 'guess what?' I said 'what?' he said 'I've won the lottery it's £24 million. He was shaking like a leaf, he couldn't get himself together, I told him to sit down and calm down. He's just a lovely man, I'm really happy for him."
It was incredibly lucky Mr Riselli, a father of five, was able to claim the winnings, as he did not realise he had won Wednesday's draw for two days. Thankfully, he had kept the ticket in his glove compartment. After finding out he had matched all five numbers, he trusted his mother to keep the ticket safe and waited until after New Year to contact Camelot to find out how much he had won.
The taxi driver still completed a few of his regular runs before announcing he had decided to retire:
In a press conference, he said: "I will miss all my friends at work as we really have a laugh together, but I've decided I'm going to retire – just because now I can. I may now be a multi-millionaire but I am still the same normal person I always was, just with a bit more loose change in my pocket."
He now plans to buy a Ferrari, a mansion with a pool, book a trip to Las Vegas, plus share the money with his five daughters, nine grandchildren, four brothers and sisters, plus his mother, Maria, who turns 80 next month.