Watch the heartwarming video that has had millions in tears
1 May 2018, 10:59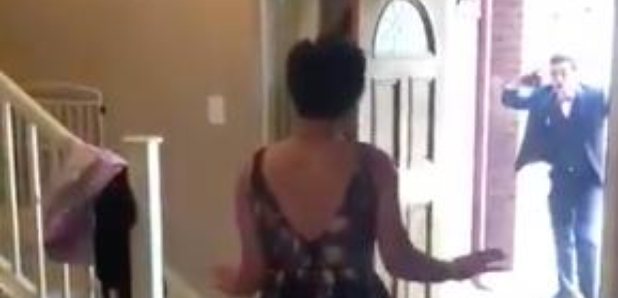 This is the moment where a teenage girl who hadn't been able to walk for a year surprised her boyfriend with the best prom present ever.
Morgan from San Antonio, Texas, lost the use of her legs 10 months ago due to an illness, and has been working hard to regain her strength.
On prom night, the teen stood up to meet her date Tarik at her home, slowly walking towards him in an amazing moment.
Watch the moment below:
After not being able to walk with my own two legs for 10 months... i surprised my prom date with this pic.twitter.com/rKLoCoxZRL

— MoMo (@aeonianlife) April 28, 2018
It takes Tarik a second to realise exactly what he's seeing, and then he leaps to greet her in excitement.
Morgan suffered from conversion disorder following an operation. It is a mental condition where a person has blindness, paralysis, or other nervous system issues that cannot be explained by medical evaluation.
The teen tweeted the video, and it has since been seen by over 10 million times.
Tarik shouts: "No, how did you do that?"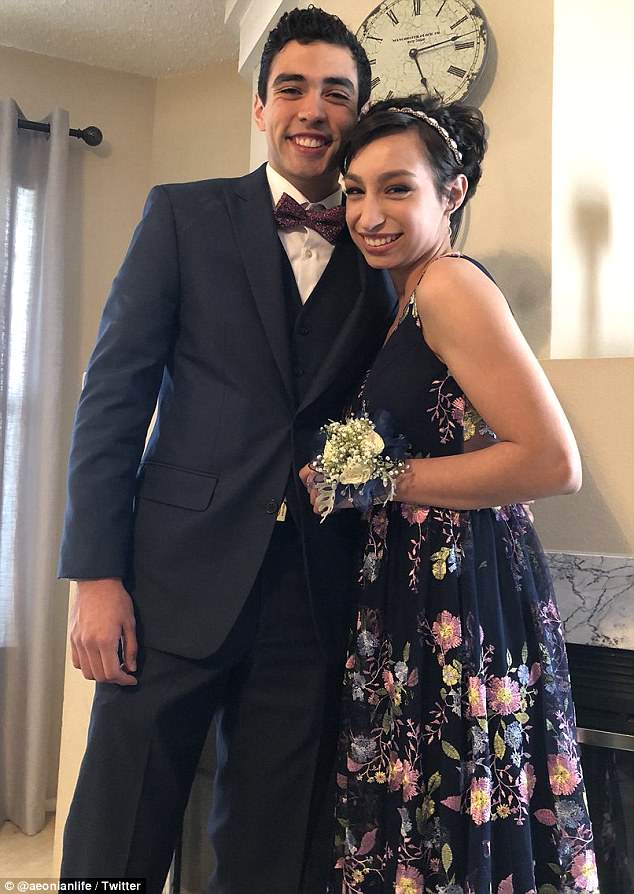 Morgan wrote: "After not being able to walk with my own two legs for 10 months… I surprised my prom date with this."
She later added: "I wasn't born with this. This happened almost a year ago.
"I believe God is real and is very much alive. I know I could not have done this without believing in my faith. Thank you for the support but the only reason i got to this point was because I knew God was going to get me."