Toby Carvery is hiring a Christmas roast dinner taster, here's how to apply
7 December 2017, 12:47 | Updated: 7 December 2017, 12:48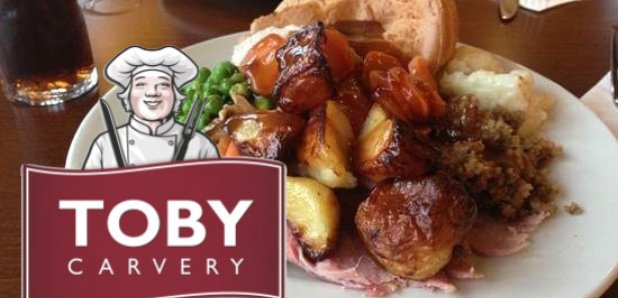 Roast dinners are the king of dinners. Christmas dinners are the king of roast dinners. And now you could actually have a job eating them all day long.
If you're the ultimate festive meal fan, then you'll definitely want to sign up for Toby Carvery's new role.
They're currently searching for someone to become an official mystery Christmas Dinner Diner, who will essentially help the restaurant chain get their new meals perfect in the run up to Christmas Day.
The successful candidate will have to visit as many different Toby Carvery venues as many times as possible. The part-time (sadly non-salaried) role will allow you to eat and drink as much as you like until New Year's Eve.
Here is what they are looking for:
A passionate Christmas dinner lover who can provide honest and objective feedback on different festive food and drink
Well-honed taste buds, an appreciation for all festive foods and an expert knowledge of what makes a great Christmas dinner. Are you ready to tuck into a Duck & Clementine Marmalade Pâté or a King Prawn & Lobster Cocktail? Can you appreciate a great Four Roast Carvery or Pigs in Blankets?
A strong team player, who will be able to build relationships and work collaboratively with a team of other tasters and experts
Provide consistent, informed results and feedback
A passion for festive foods and taste buds that match
An understanding of the UK consumer market
A firm grasp of the English language
To apply, you have to write a 25-word post on LinkedIn on why should get the job, and you can attach videos and pictures if you like, using the hashtag #HireMeToby.
You'll have to get in quick though, as applications close on Friday (December 8) at 11.59am.