Toddler RUINS his gran's £1000 carpet by tipping over white paint
19 November 2017, 06:00
This is what happens when you turn your back on your cheeky toddler for 30 seconds.
18-month-old Jacob Frew managed to totally ruin his grandmother's £1,000 carpet by pouring white paint all over it.
He managed to open up a sealed tin of white glossy paint, before spilling it over the black carpet, and covering his grandma Brenda's hallway.
Oops.
His mother Nicola was beyond surprised to see what her son had managed to do in the half a minute that she went away to tidy up his toys.
"I'd only left Jacob unattended for 30 seconds as I was trying to tidy up all his toys before my mum came home from work," Nicola said.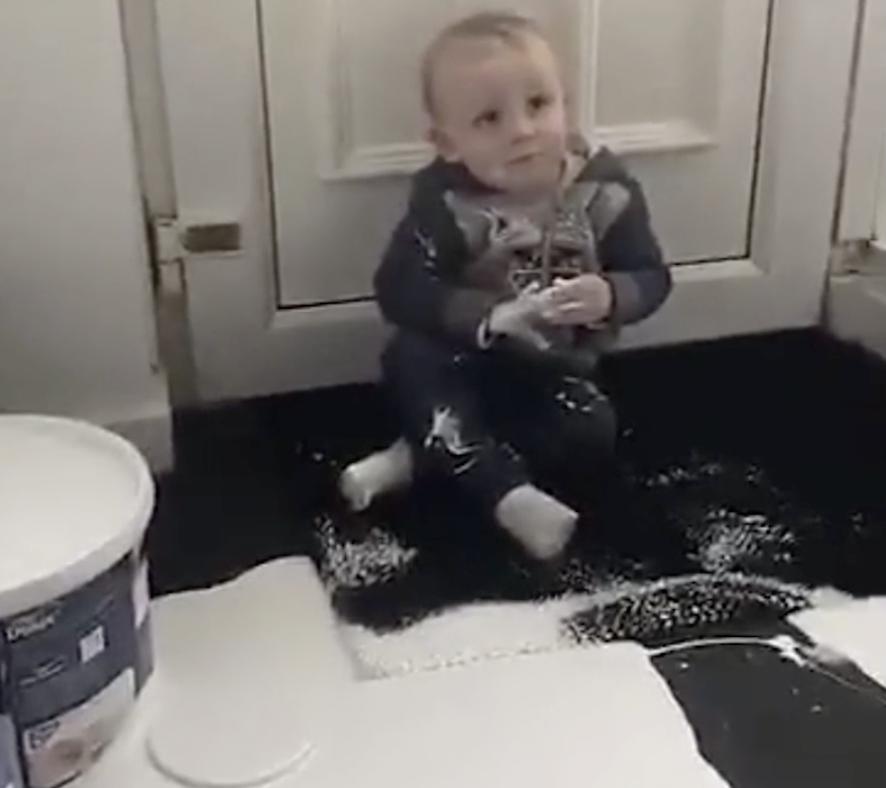 "I couldn't believe he'd managed to create such a disaster in less than one minute, there was gloss paint all over the black carpet, it looked awful. I have no idea how Jacob managed to open the paint as it was a new pot and they're normally always so secure.
"I'm guessing he tipped it up and then fell on his bum as it went all over the floor.
"I rang my mum, Brenda, to warn her of Jacob's disaster before she came home, she was unimpressed. Brenda has now seen the funny side despite it only happening last week."
Cheeky scamp!