The nation's favourite holiday destination is revealed, and it's unexpected
2 February 2018, 09:46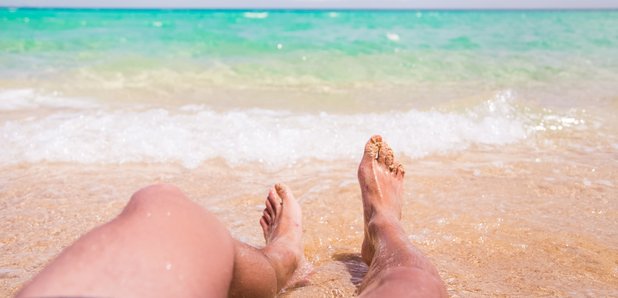 When asked what your ideal holiday hotspot, you'd assume it would be some kind of sunny paradise, but apparently that's not the case.
A new study has found that we actually love home comforts more than anything else, as 53% of Brits who took part in a survey for Rentalcars.com said that their ideal holiday is 'staycation'.
The survey of 2,000 people saw 56% saying they preferred staying in the UK for a family holiday rather than somewhere abroad.
When asked why they would choose to stay at home, 20% said they enjoyed exploring the British landscape, while a further 20% preferred to avoid any language barriers.
Also, 16% simply love British food so much that they'd prefer to holiday here, while 7% like to stay on top of their favourite TV shows while holidaying.
London was the top UK destination, with 21% naming the capital as their choice for a home-based trip. For shorter breaks, the South Coast was number one.
Brexit has also had an effect on holidaying habits, with 21% saying they were put off by going abroad due to poor currency exchange rates.
The top five long-break destinations in the UK:
London (21%)
Traditional seaside town (15%)
Cornwall (12%)
Lake District (10%)
South Coast (10%)
The top five short-break destinations in the UK:
South Coast (21%)
Cornwall (14%)
Lake District (12%)
Wales (11%)
Yorkshire (10%)