A 10-day heatwave is coming with temperatures up to 25C
21 May 2018, 11:48 | Updated: 12 June 2018, 16:29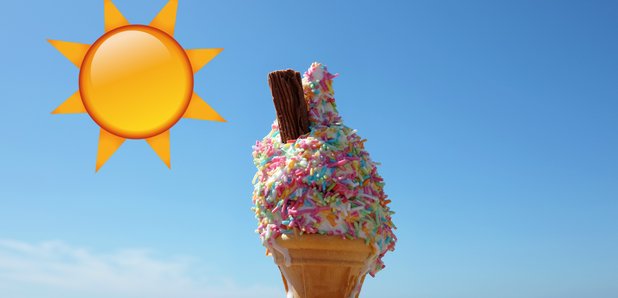 Time to get out the suncream...
The UK is about to have a 10-day heatwave!
That means we're going to have another super-hot Bank Holiday weekend, though perhaps slightly cooler than last time, when the nation saw peak temperatures of 29C.
Weather forecasters are warning there could be a chance of some thunderstorms on Monday afternoon (May 21) across Wales and the south of England, but after that...
On Tuesday (May 22), we could be seeing some highs of 25C. Over the week, temperatures could have some decent highs, with forecasts currently predicting around 22C, with the possibility of this rising even further.
However, iff you hope to top up your tan, be careful as the UV levels are on the rise, meaning skin damage is far more likely.
And it's not even summer yet! The summer solstice, aka the longest day of the year, will take place on June 21.