The UK is going to be incredibly hot next week!
12 April 2018, 12:10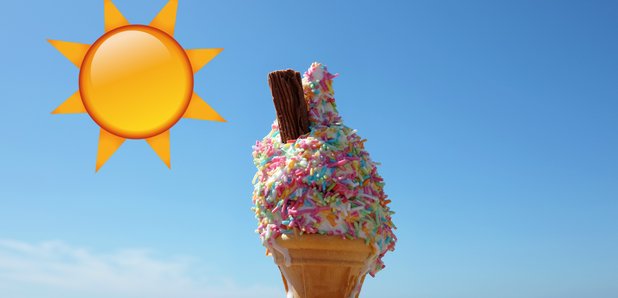 If, like us, you've been moaning about how cold it is for April, then fear not.
Sunshine is just around the corner, as the UK is about to have blisteringly hot conditions next week.
In fact, temperatures are apparently going to rise to be even higher than Greece in some areas, to make you feel all Mamma Mia about the world.
However, before we get the lovely sunshine, we will be 'treated' to a load of April showers first.
The Met Office has issued flood alerts and warnings to areas of southern England and East Anglia, with rain is due to arrive before the weekend.
Once the rain has disappeared, the weather will improve on Friday, with temperatures reaching as high as 19C and potentially even higher across the weekend. Northern areas of the country including Newcastle could reach up to 16C.
The hottest day of the year so far was Friday, April 6, when temperatures were 19C at Gravesend in Kent, but it's likely to get even hotter this summer.
Last year's high point for the year was a huge 33C recorded at Heathrow on June 29.