Vladimir Putin strutting to the Bee Gees is the best thing you'll see all day
10 May 2018, 15:30 | Updated: 10 May 2018, 15:33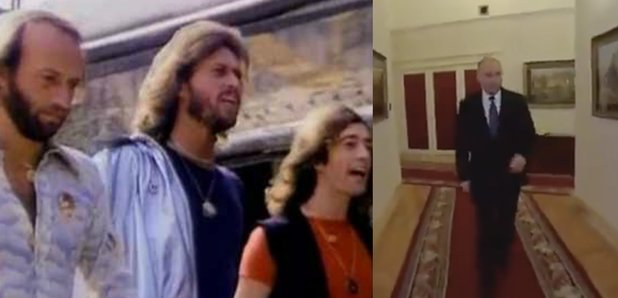 When Vladimir Putin took a long, long stroll to his inauguration, it was all a tad dull.
So, what can make such a video more entertaining? Add some Bee Gees!
Главная часть инаугурации — Путин, в течение шести минут молча шагающий по коридорам Кремля навстречу новому сроку.

В тишине это смотреть невыносимо. Поднимаем вам настроение треком Bee Gees pic.twitter.com/hfolu0GQf6

— TJ (@tjournal) May 7, 2018
Russian site TJ posted the video, along with the message (translated): "The main part of the inauguration is Putin, silently walking on the corridors of the Kremlin for six minutes to meet a new term.
"In silence it is unbearable to look. Cheer you up with the track Bee Gees."
It goes to show, that if you add 'Stayin' Alive' to anyone walking, it instantly makes them more funky.
And that is what the internet is for.