This IKEA bag hack for a bride who needs to wee while in a wedding dress is genius
22 June 2018, 12:21 | Updated: 22 June 2018, 12:25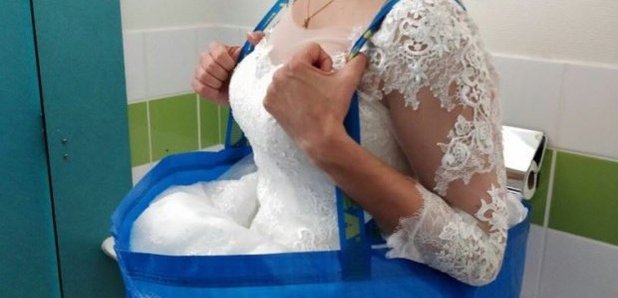 Is there anything those big blue IKEA bags can't do?
We use them as makeshift laundry bags, general storage, and some have even used them as hats (so we're told).
But now, here's an incredible idea: a wedding dress/toilet trip device.
One woman has revealed how she used an IKEA Frakta bag on her wedding day, by cutting a hole in the bottom, and using the bag to bunch up her gown, using the handles as shoulder straps, and then being able to go to the toilet without having to hold her dress or taking it off altogether.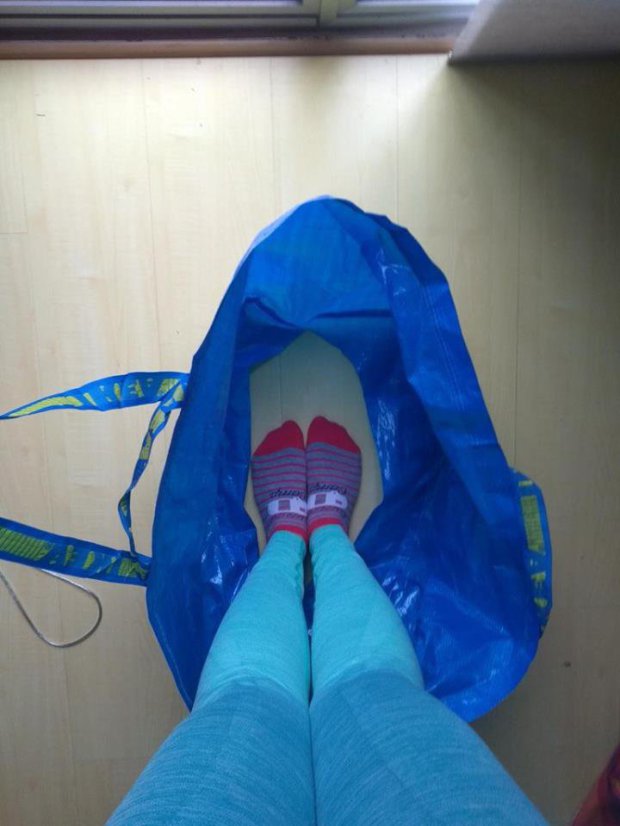 "Well, I got married a few weeks ago (in a mermaid wedding dress) and I was really worried about going to the bathroom and not being able to … handle myself," she wrote on Facebook.
"Someone helping or watching me going to the bathroom on my wedding day? Not being able to have free hands to use the toilet paper? Or even worse if my period decides to show? NO WAY!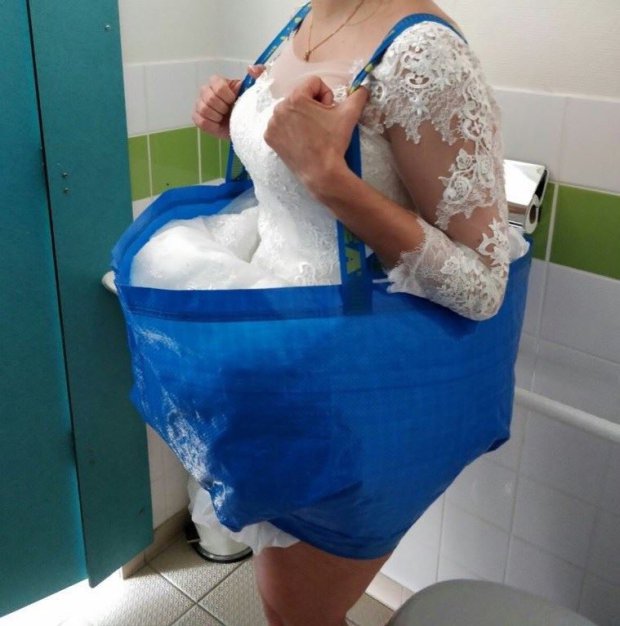 "Some stuff like this bridal bathroom helper exists but are expensive just because it is wedding related. My bridal bathroom helper hack costs about 0.80 euro and I did it the day before my wedding. It took only 3 minutes. What I like best is it's almost free and allows me to make my life easier on my wedding day."
There you have it. If you've got a wedding coming up, make sure you keep an IKEA bag handy.