This calculator can predict if it will rain on your wedding day
7 September 2018, 10:05
You can plan your big day for years and years, but there's nothing you can do about the weather.
Or is there?
In the run-up to your wedding, you'll no doubt be frantically checking weather reports and special apps on your phone. It's all rather stressful.
Monsoon has now come up with a handy calculator which helps you find out the likelihood of downpours on your wedding day.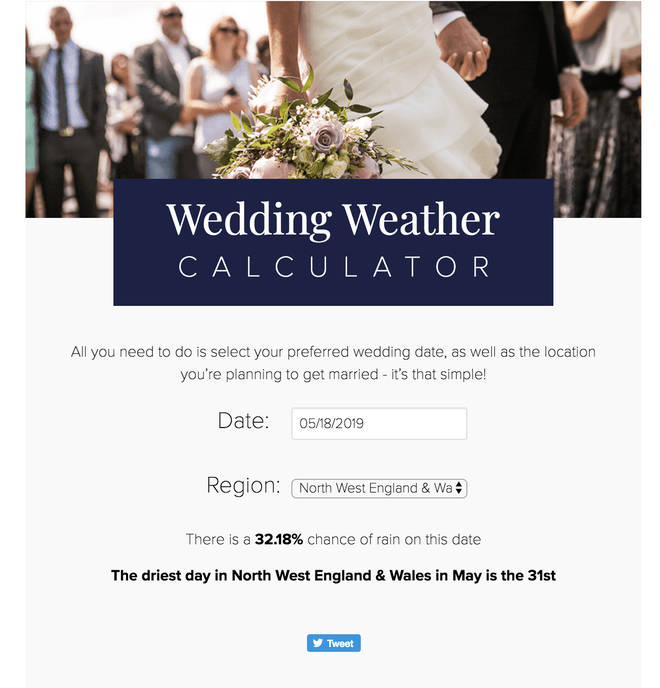 The calculator takes a date and location of your wedding, and tells you how likely it is to be wet based on previous years.
You can check out your potential date using the Monsoon wedding calculator here.
However, if it does end up raining on your wedding day, just think about the romantic photos of kissing in the rain and all the cute umbrellas you can buy in advance. Right?