Wetherspoons is now banning dogs from all its pubs
13 September 2018, 23:38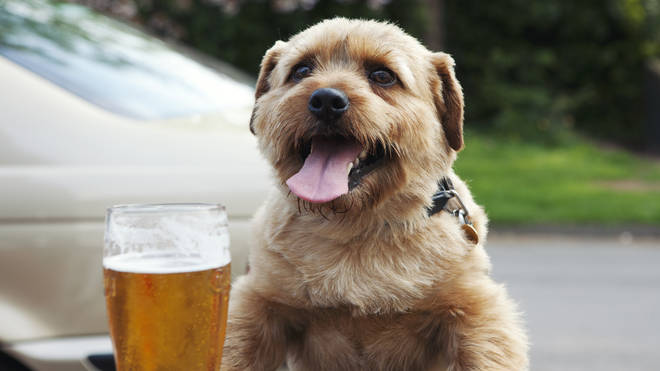 The restaurant chain has described the pets as "unpredictable".
The UK's biggest pub chain has announced a ban of dogs from its premises across the country.
JD Wetherspoon has said the ban will be effective from this week.
This means that only assistance dogs will be allowed in any of their venues from now on.
A statement from Wetherspoons said: "Please note that Wetherspoon has a policy of not allowing dogs in its pubs, including all outside areas. (Assistance Dogs excepted).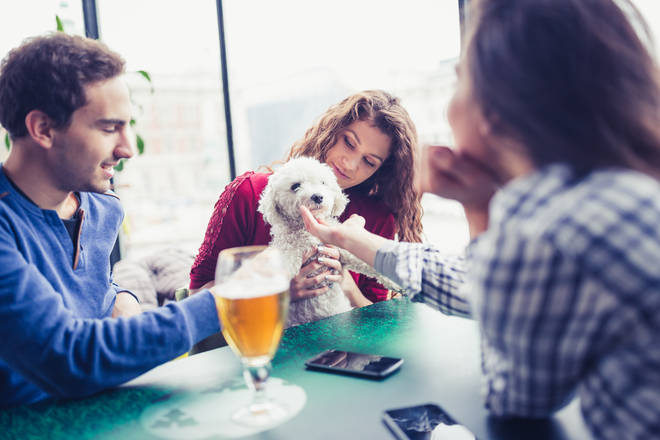 "This policy was introduced shortly after the company was founded in 1979, although in recent years we have allowed a few exceptions.
"After much consultation, we will now be strictly enforcing this policy everywhere.
"In order to give those affected time to adjust we have set a deadline of Monday, September 10, 2018."
Wetherspoons was launched in 1979 by Tim Martin, and now has just under 1,000 restaurants around the UK.
Company spokesperson Eddie Gershon added: "Even well behaved dogs can be unpredictable, every dog owner thinks their dog is perfect.
"We welcome a lot of children and families and younger children in particular can be unpredictable around dogs and many are scared of dogs.
"We serve a lot of food. Unfortunately not all owners are diligent over cleaning up dog mess."
The decision has been met with some criticism online:
Wetherspoons has banned dogs because they're 'unpredictable'. Out of the two groups of:

- dogs
- drunk groups of men

I know which ones I trust more.

— Amy Schwartz (@lizardschwartz) September 10, 2018
An interesting decision by #Wetherspoons to ban dogs from their pubs.
At a time when pubs are closing down hand over fist I'm surprised they feel they can afford to lose custom in that manner.

— Anthony Sherriff (@sherria48) September 9, 2018
As a dog owner I think of my dog as a part of the family, shame that #Wetherspoons have banned dogs. I like pubs that allow dogs.

— Nihal Arthanayake (@TherealNihal) September 10, 2018