You can now have budget wedding at Wetherspoons (and it sounds pretty decent)
12 February 2018, 13:41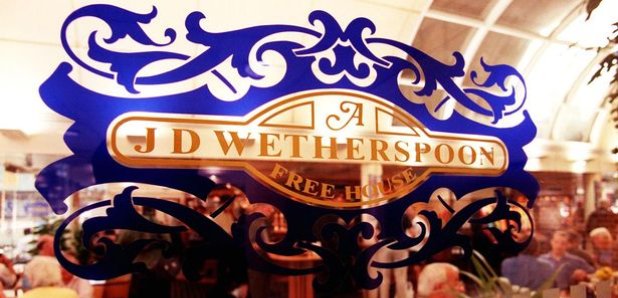 Fancy a pint at Spoons? Plus a wedding?
For just £3,000, you can now get an all-inclusive wedding package that includes food, drinks, decorations and the venue itself.
It may be easy to scoff at such an idea, but when you think about what you're spending on, that doesn't sound half bad.
You pay for:
exclusive use of the venue – Sat until 1am; Sun until midnight.
• a three-course sit-down meal or buffet for 100 people
• sparkling wine for the toast (up to 100 guests)
• wine on the table – Coldwater Creek wine to accompany the meal
• table decorations
• post-meal capacity for 300 people
• live DJ (or you can arrange your own or a live band, at your cost)
• a wedding host
Sadly, there is only one Wetherspoons in the country that currently holds a wedding licence - the Knights Templar in London.
But we reckon the news will make this venue a highly popular one with weddings in the very near future. Surely it's only a matter of time before more 'Spoons follow suit?