Woman hatches three ducklings from carton of free range Waitrose eggs
15 June 2020, 14:49 | Updated: 15 June 2020, 14:57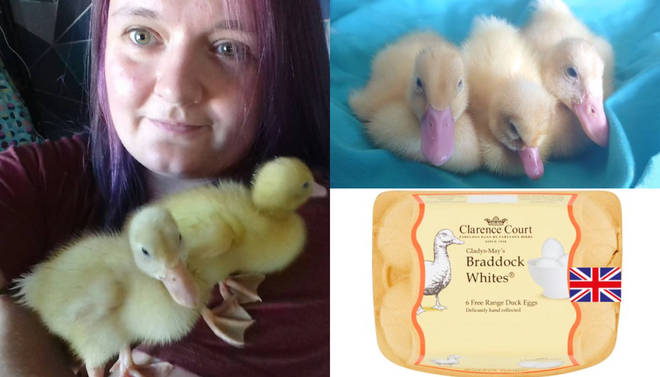 A woman has hatched ducklings Beep, Peep and Meep from a carton of eggs bought at the local supermarket.
Charli Lello, 29, from Hertfordshire put the eggs in an incubator as an experiment to pass the time while on furlough from her job.
The assistant retail manager was inspired to give it a go after seeing someone on Facebook hatch some shop bought quails eggs.
Charli has a variety of pets at home and says the three little ducklings will live "a very happy life" outside with her pet chickens once they are fully grown.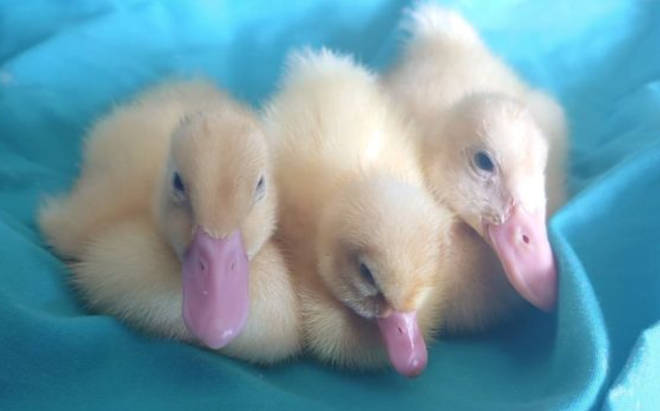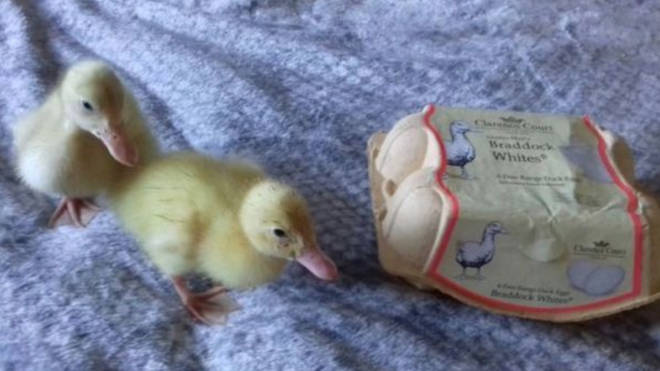 "While I was in Waitrose, I saw the duck eggs and thought maybe they would work as well," she told the BBC: "I was so excited for them to hatch but I still had in the back of my mind that these are supermarket eggs.
"They have been collected, bashed around on a delivery truck, then rattled around on a trolley onto a shelf, picked up and put down by who knows how many people, so they still might not go all the way."
"Part of me thought it would never work, none of the quail eggs developed but after 6 days in the incubator I checked the duck eggs and could see veins and a very tiny wiggly embryo. Then the excitement kicked in," she said to CNN.
Beep, Peep and Meep now even have their own dedicated Instagram page where fans of the ducklings can watch them grow.
"I spent the whole two days that Beep was hatching glued to my incubator. Thankfully I had friends at the end of the phone to keep me calm.
"He was a lone chick for two days so I had to make a little sling out of a beanie hat and carry him around until Peep hatched. Meep joined a week later."
Charli said that rearing the "cutest little balls of fluff" had been an "amazing" experience that she would only do once.
"The only reason I could try was because I am currently furloughed and have the time to raise them to an age where they won't need me all day. Under normal circumstances it wouldn't have been possible or fair on them," she said.
She added that while raising the ducklings was "a great feeling" anyone who is thinking about trying out the same experiment should have the right set-up and space to care for the birds.
After being approached with the story, a Waitrose spokesman said it was "notoriously difficult" to identify the sex of white-feathered ducks.
"Our farmers work hard to ensure ducks and drakes are separated correctly. As a result of this difficulty in sexing, a male white-feathered duck may very occasionally be left with a group of females, although, these instances are extremely rare," the supermarket spokesman said.
"There may also be instances when a wild duck encounters farmed drakes, but again, this is rare."
A spokeswoman for Clarence Court Farms said: "It is a feat of remarkably slim odds that a duckling has been hatched.
"Duck egg production is a very small industry, and the separation of males from females relies wholly upon the skill of very few qualified people.
"Whilst it is very unusual for males and females to come into contact with one another, it is not impossible."